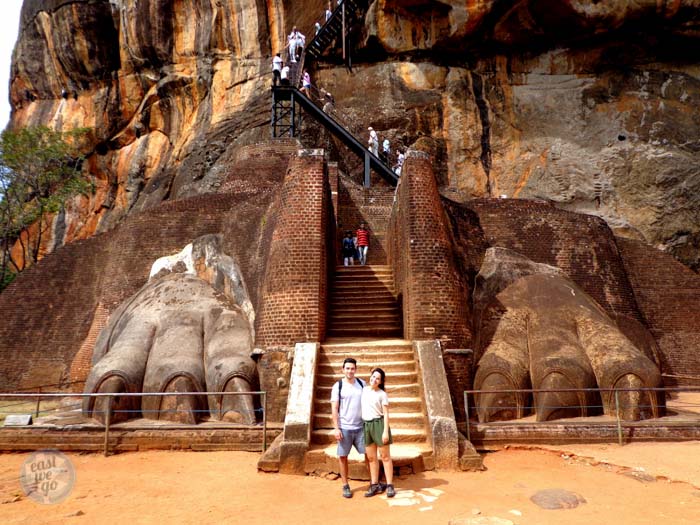 Ever since the destiny brought us together, at least once a year we set out for a travel and take a chance of getting to know a new piece of the world.
This year, during a birthday party, our friends strongly encouraged us to visit two very special Asian countries: India and Sri Lanka.
We would like to share with you a taste of Sri Lanka, known also as the Portuguese Ceylon, a country that is fashionable again and is on the bucket list of many travelers.
We went to Sri Lanka in June and as it is the monsoon season, we decided to avoid the west and south of the country.
Sri Lanka has a tropical climate and we could feel that as soon as we left the airport in the capital, Colombo. The people, in general, are quite friendly and go the extra mile to make foreigners feel comfortable.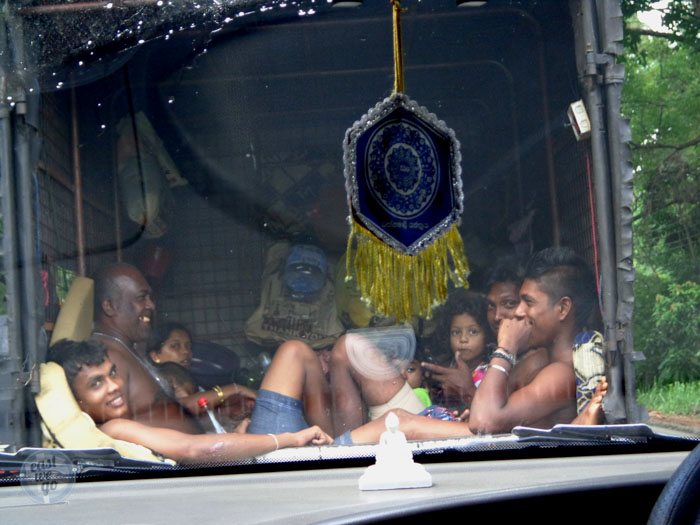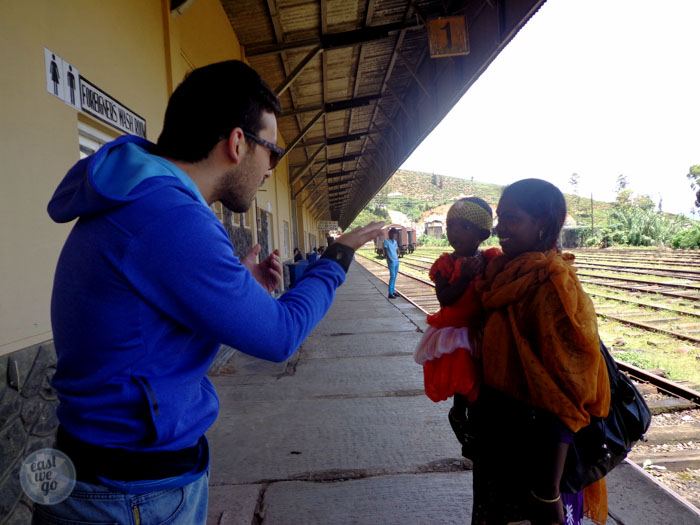 About 70% of the population of Sri Lanka is Buddhist and the images of Buddha are everywhere.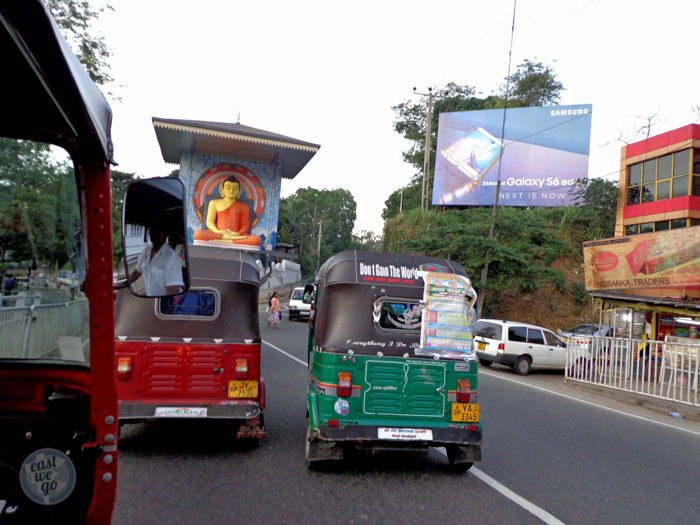 We could sense right from the start that it was not a very developed country. It is not an India for beginners as many claim. You can't really compare. It is a country with simplicity and nature in its raw condition, where the hand of man has not yet arrived to destroy the landscape.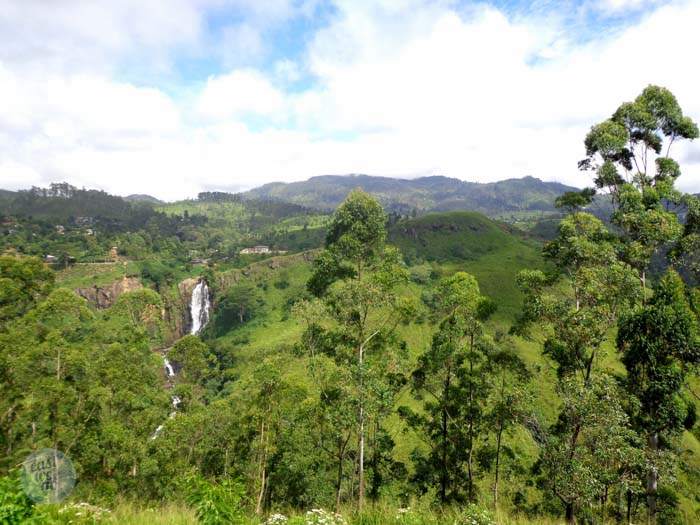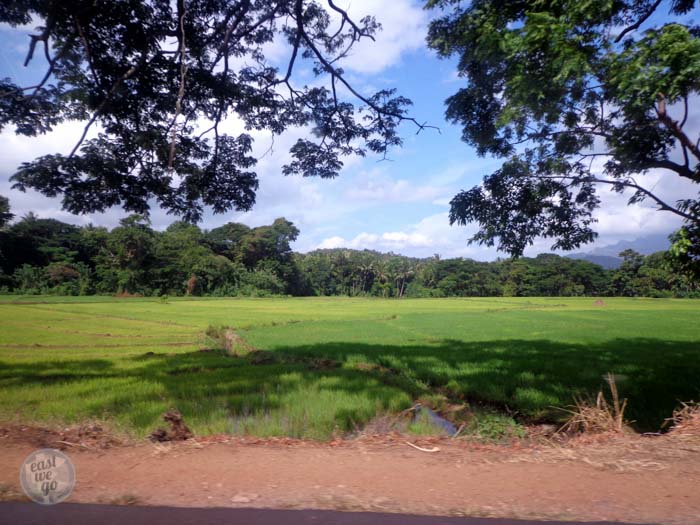 We stayed there for one week and were mainly interested in the cultural side of it and the east coast (beach). We spent a lot of time in tuc-tucs and taxis, the streets are an absolute chaos (during one trip we did between the hotel and the Colombo airport we had three flat tires). It took us ages to get anywhere.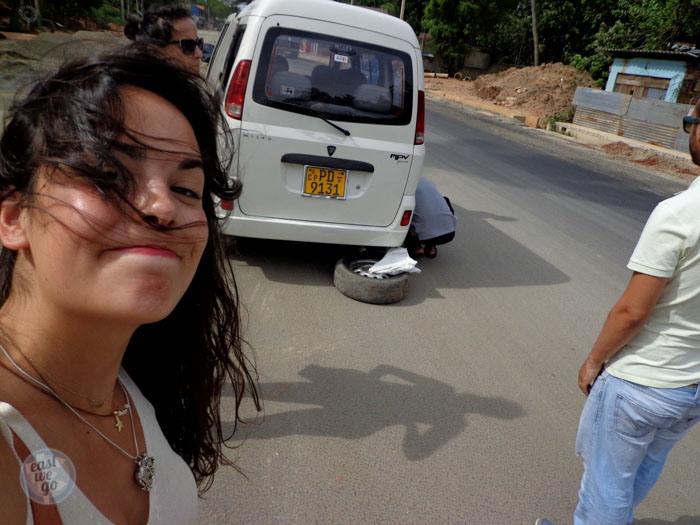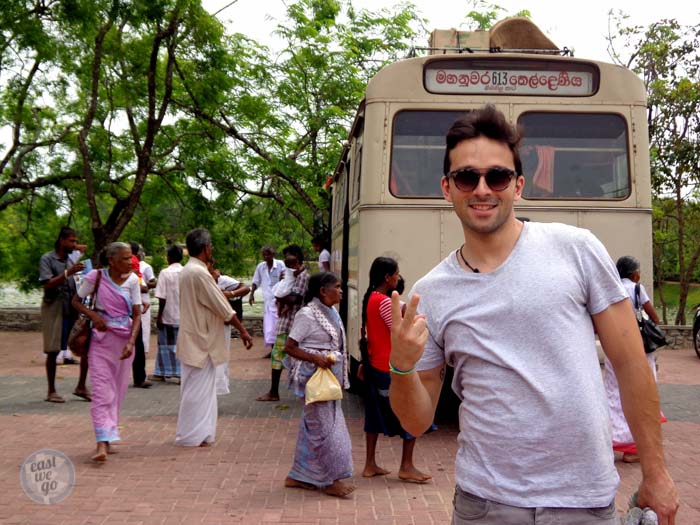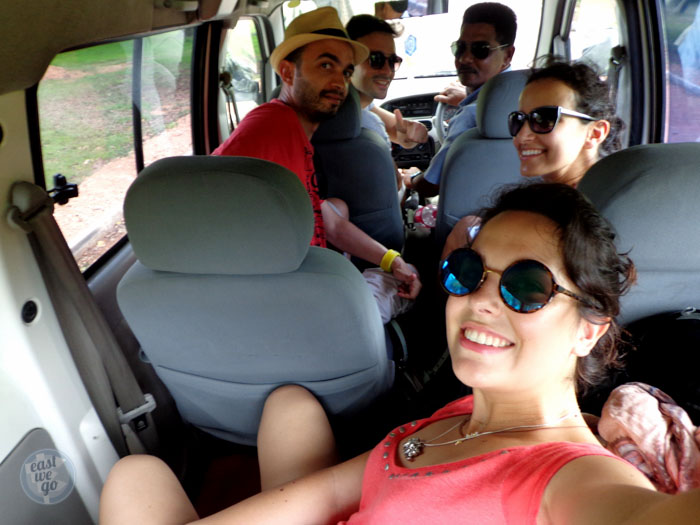 We started in Nuwaraeliya. It is considered the main production place of the famous Sri Lankan tea (the biggest export of the country). Nuwaraeliya has a special and unique climate due to its altitude. It was so cold we had to wear almost every piece of cloth we had in our backpacks.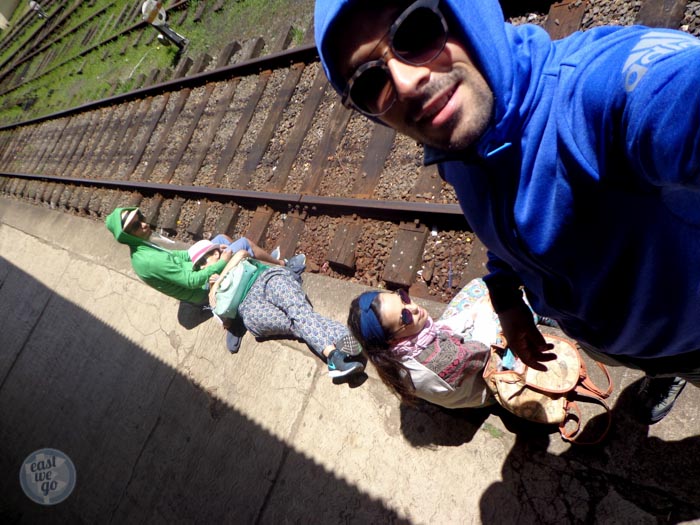 To absorb every tone of green, we decided to get the touristic train that is recommended on almost every other blog. Despite the lovely scenery we have to admit it's not worth it due to the number of hours we had to spent on a rather uncomfortable seats in the train. Truth is we were still exhausted after our India trip and that didn't help.
On the way between Kandy, place where we slept, and Dambulla we visited an elephant orphanage: The Millennium Foundations. Facebook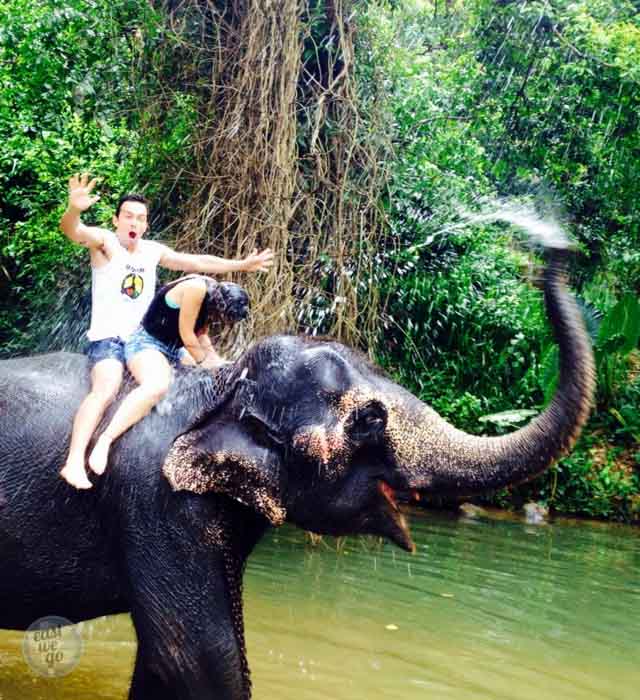 In Dambulla we went to see the famous Buddhist temple that was erected on the top of the rock and the well known 5 caves. Right from the entrance we could spot the golden Buddha, 30 meters high, looking as though he was observing us.
In the caves is was possible to contemplate some paintings with Buddha images and other religious figures. In the first cave we saw a 14 metres long image of Buddha carved in stone.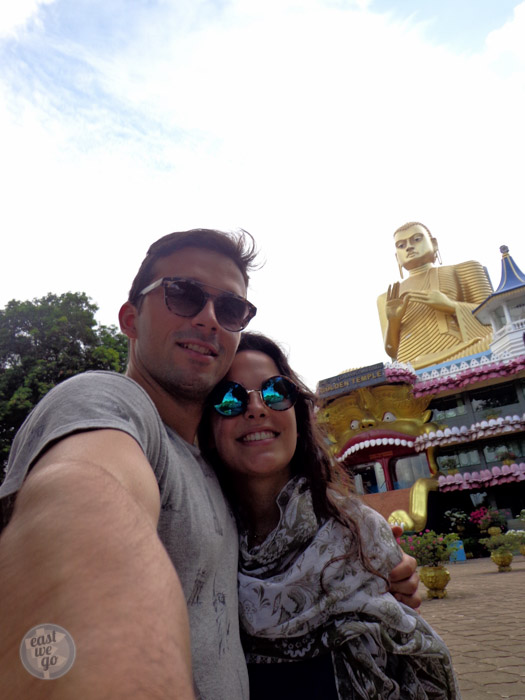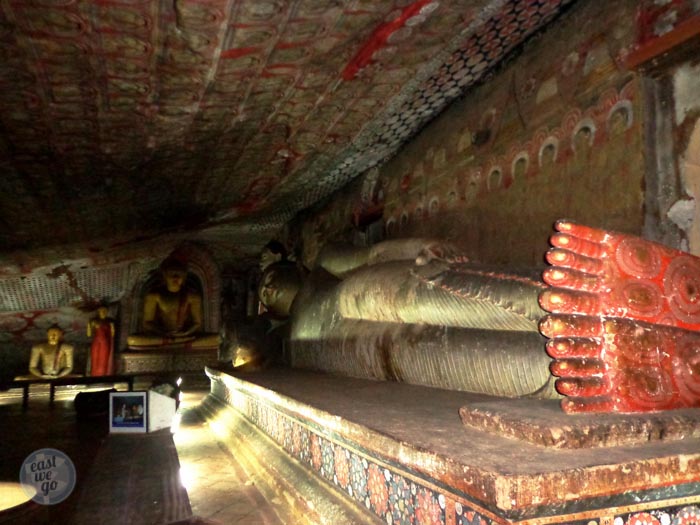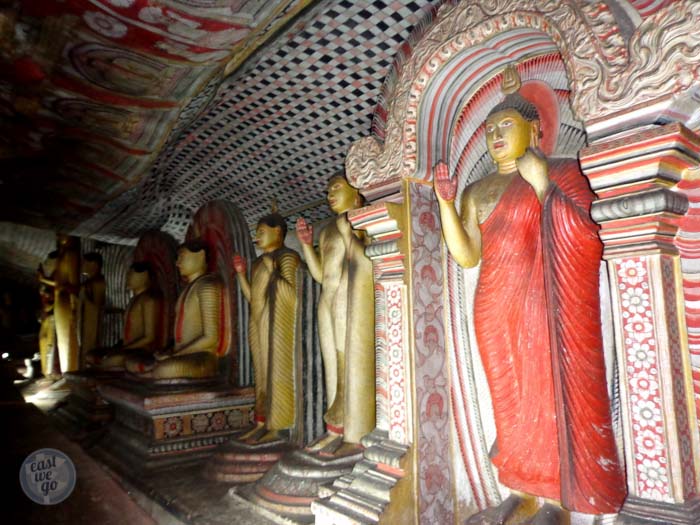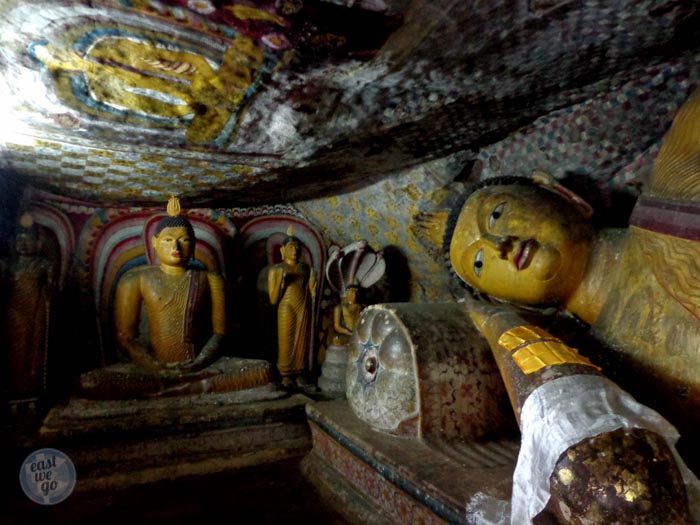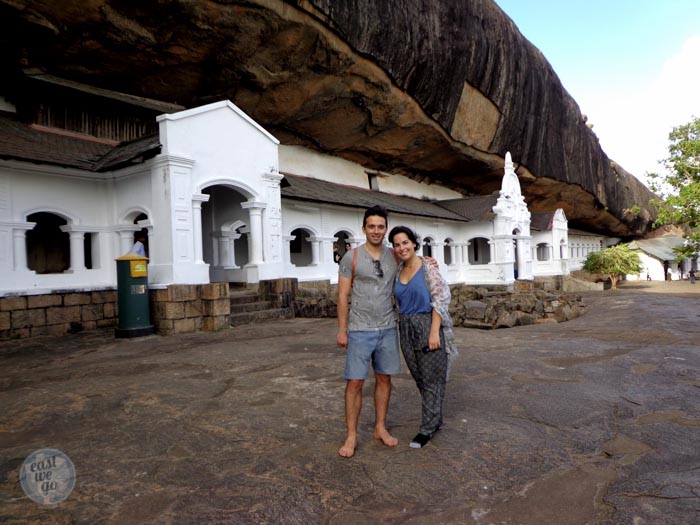 This local is sacred and the shoes stay out, though we paid a couple of rupees for someone to look over them just in case some monkey would steal it.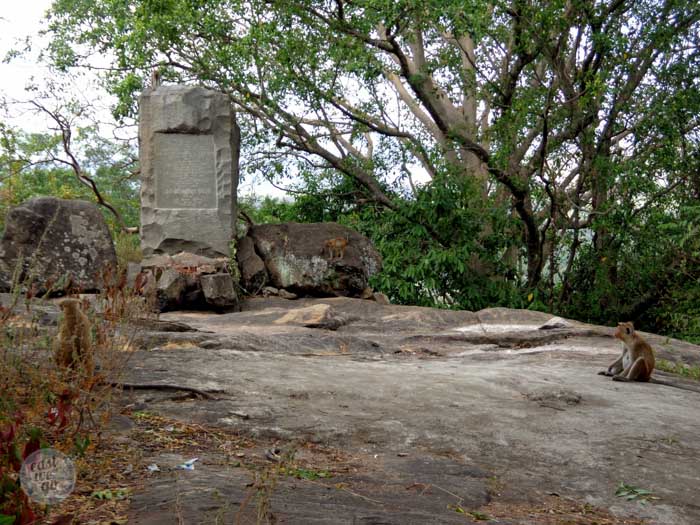 It is forbidden to take pictures with our back facing Buddha. We didn't know that and only when the security made us delete the pictures from the camera, we became aware of such a rule.
The third stop of our adventure was in Sigiriya, an ancient fortress built in a prehistoric rock surrounded by green vegetation. It's part of the UNESCO world heritage.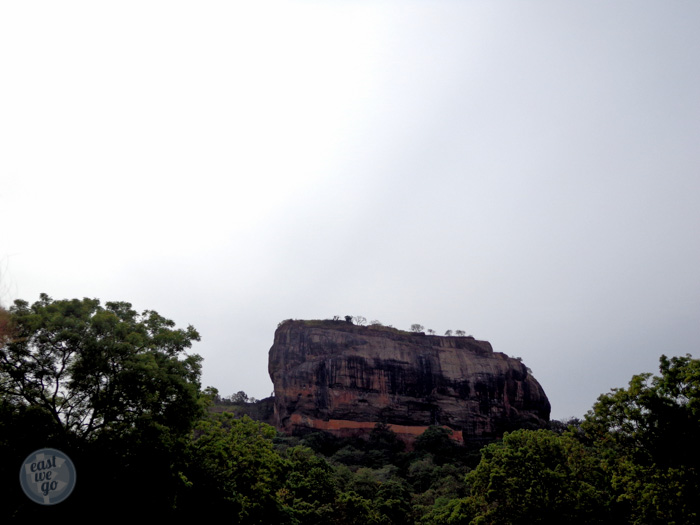 To reach the "summit" of that rock, we had to climb countless stairs and walk through improvised bridges. Throughout the walk we were presented with lots of history all of it carved in the rock.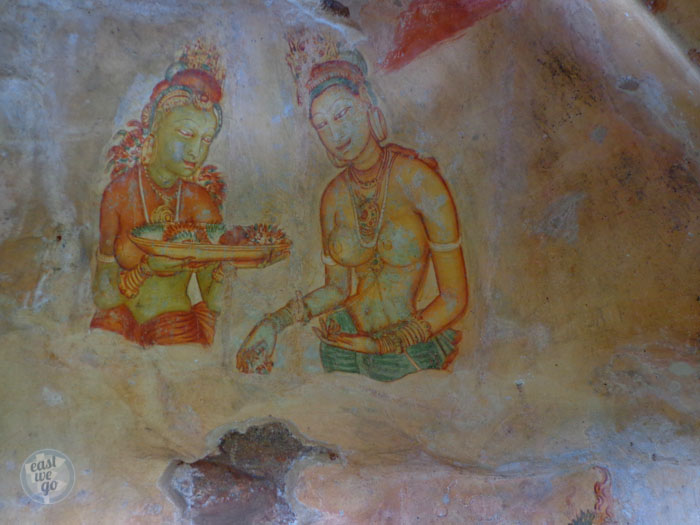 At the top, the landscape merges with the ruins of what were in time great palaces, pools and gardens… Just lovely. But attention, is not a good place for someone with fear of heights.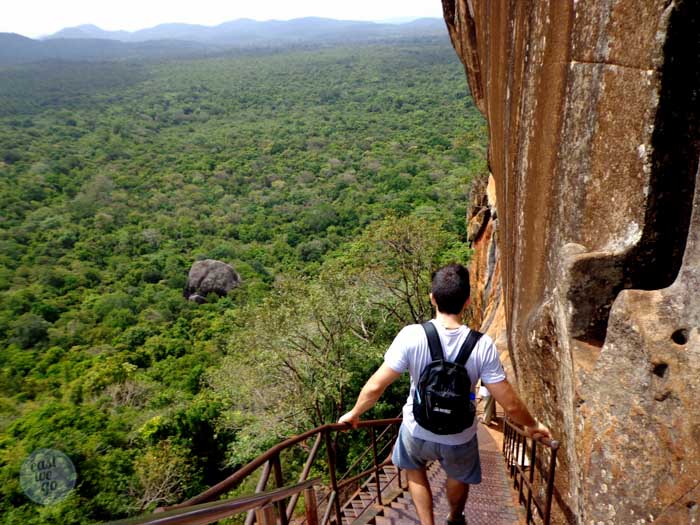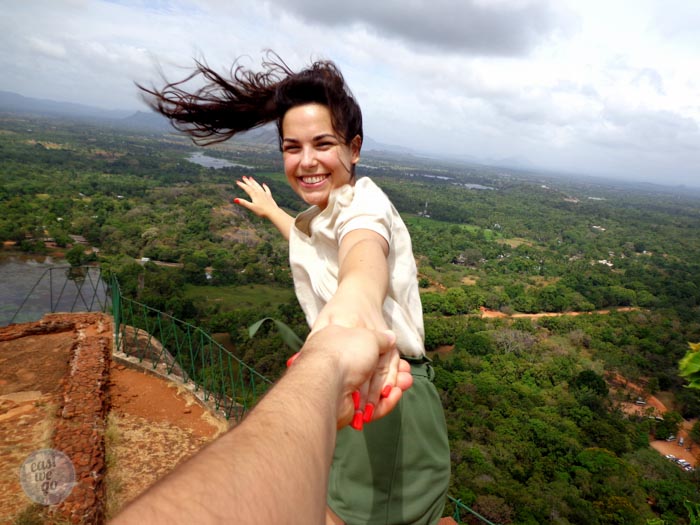 Our last cultural stop was in Polonnaruwa. Here we could visit a city in ruins, considered an archeological jewel. It was built by the first ruler of the kingdom and invaded and destroyed by the Indian king and his troops.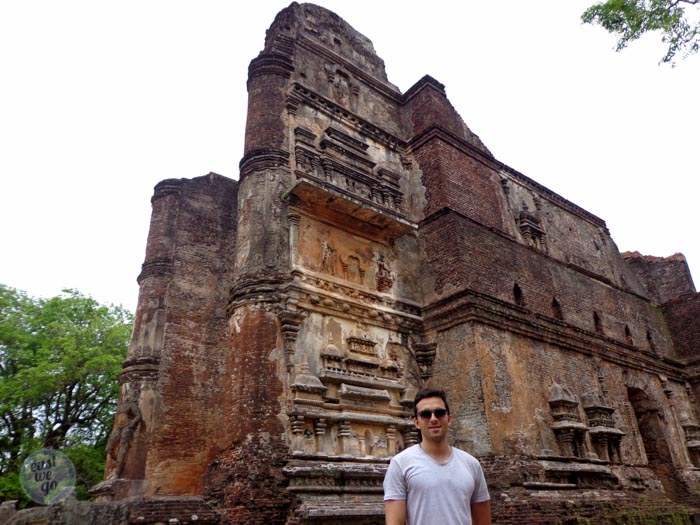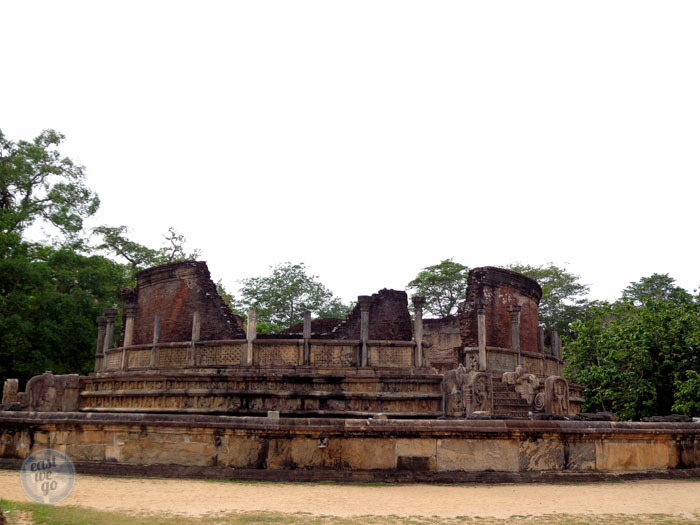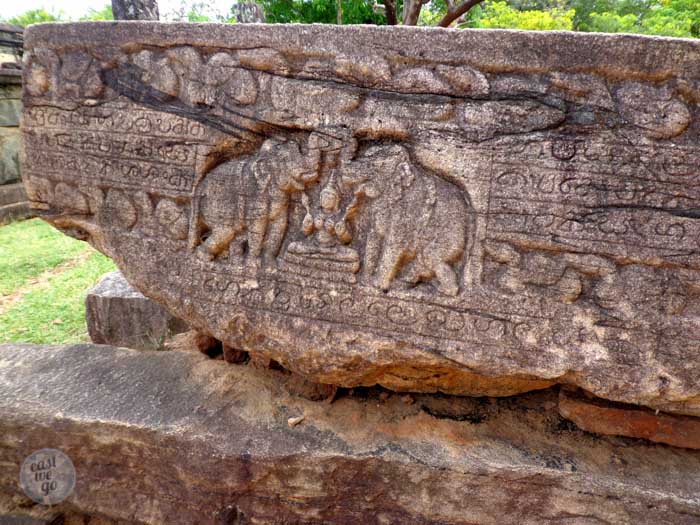 Along Polonnaruwa it was possible to find several Stupas and Dagobas, great constructions built to store the relics of Buddha.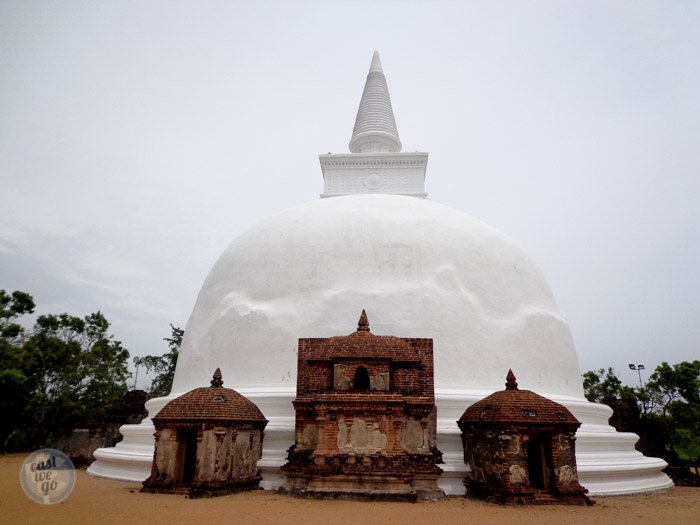 This is a magical place with several sculptures of Buddhas and many shrines.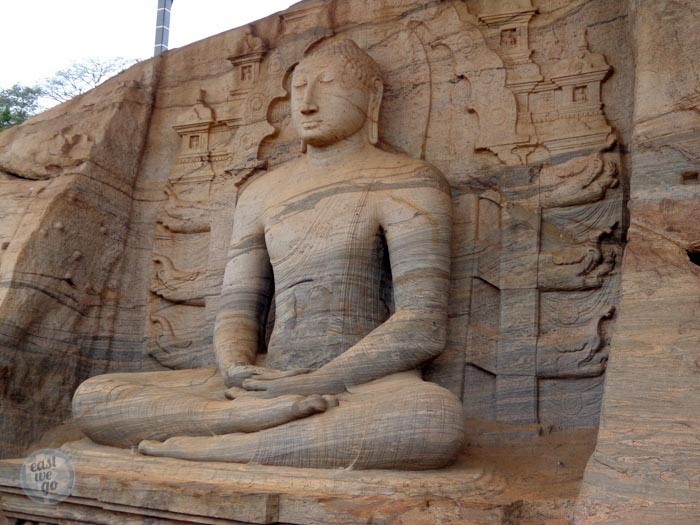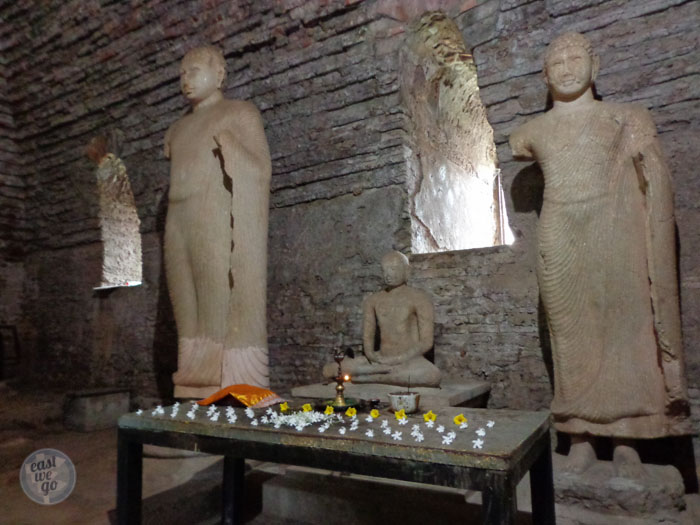 To finish in style, a dive in the Indian Ocean was mandatory. We spent three days in Passikudah beach in Kalkudah. It's stunning beach, still not very busy, that was completely devastated by the 2004 Tsunami.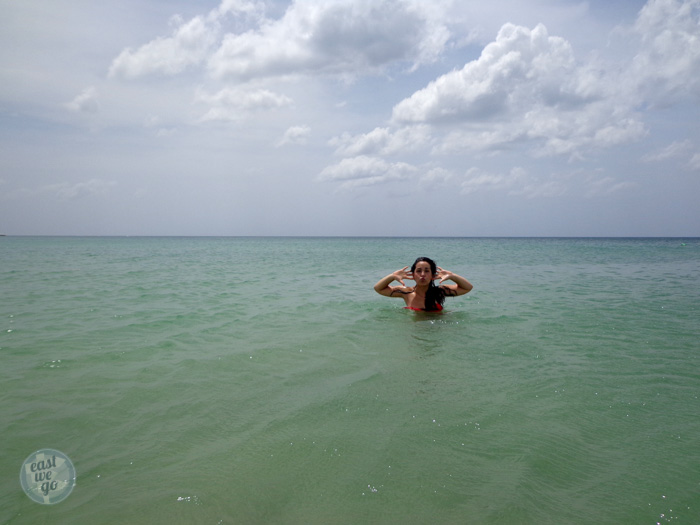 A lot more could be written about this amazing experience in the Kingdom of Sri Lanka…
We want to thank Renato and Magda for proposing us to share a bit of our travels on their blog. Keep making us dream with your big adventures.
António e Marta