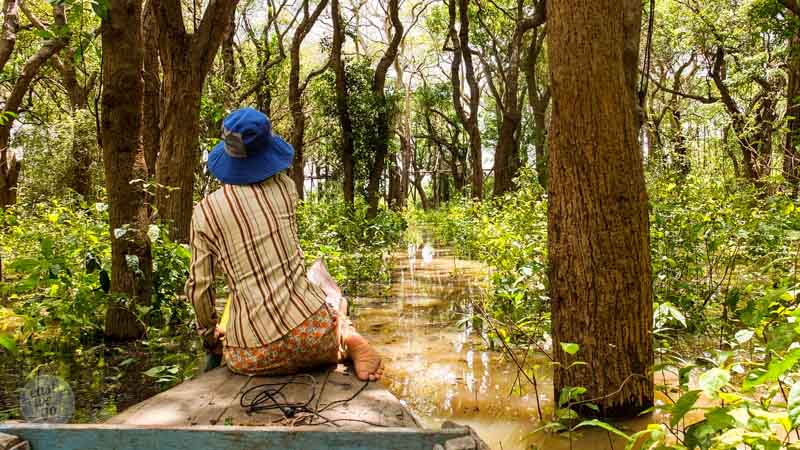 There are plenty of day trips you can take from Siem Reap, for example to one of the many floating villages in a few dozen kilometers distance. After reading about differences between them, we decided to go to Kampong Phluk. Located 30 km from Siem Reap in the margins of the river that flows into the Tonle Sap lake, Kampong Phluk is a little village, or better, a group of 3 smaller villages of about 3000 people. The houses are built on top of fragile wooden poles meaning that the houses are actually between 6 and 8 metres above the ground. This type of constructions is used to avoid the flood during the monsoon. In that season, the wooden sticks are not visible at all, as the water rises to the very end and the village looks totally different.
The lake grows up to 6 times its size in the wet season, spreading from 2500 km2 to 16 000 km2, when it becomes one of Asia's biggest sweet water lake.
The last part of the journey until the margin of the river, where one catches the first boat, is made through a bumpy dirt road in very very bad shape. Locals are used to these roads though and drive very slowly and safely.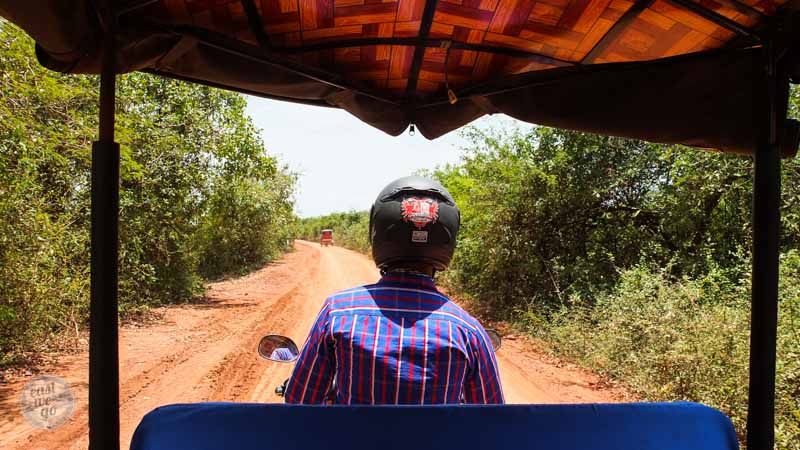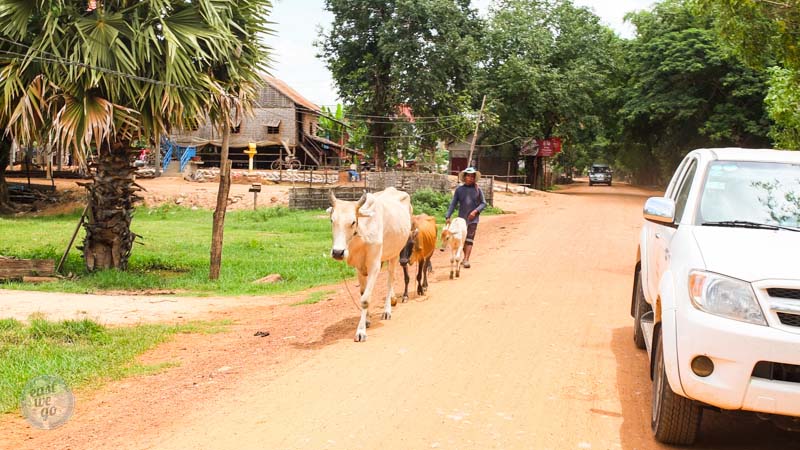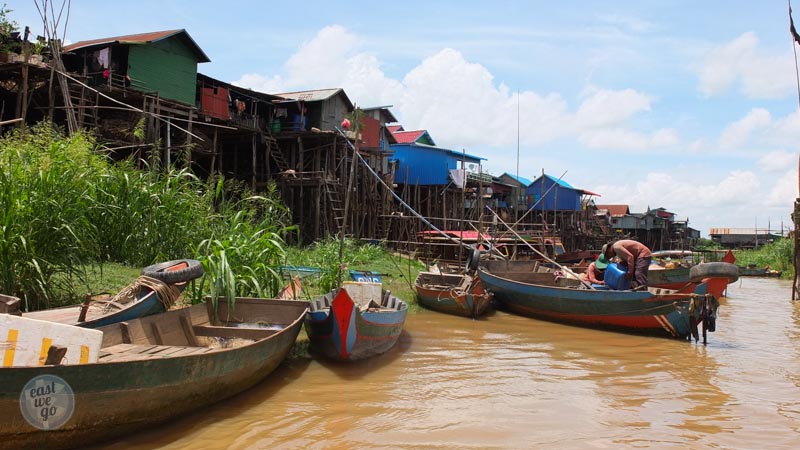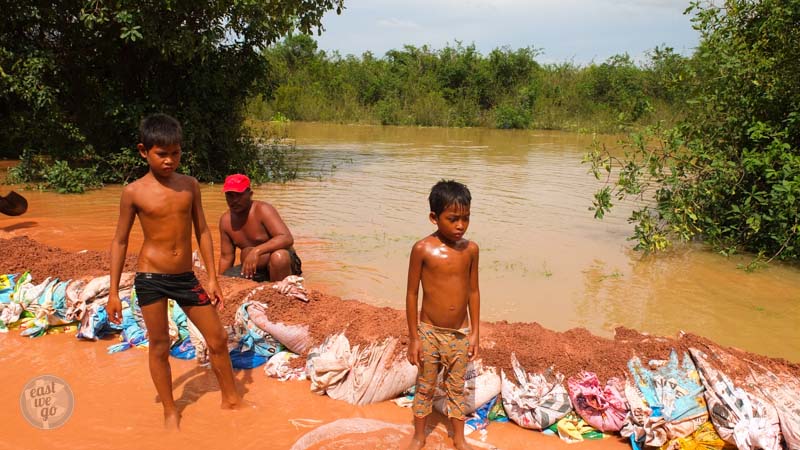 The tour starts with a boat ride along the houses on the sticks. There are many small boats in constant transit and many people bathing, fishing or simply having fun in the brownish river waters.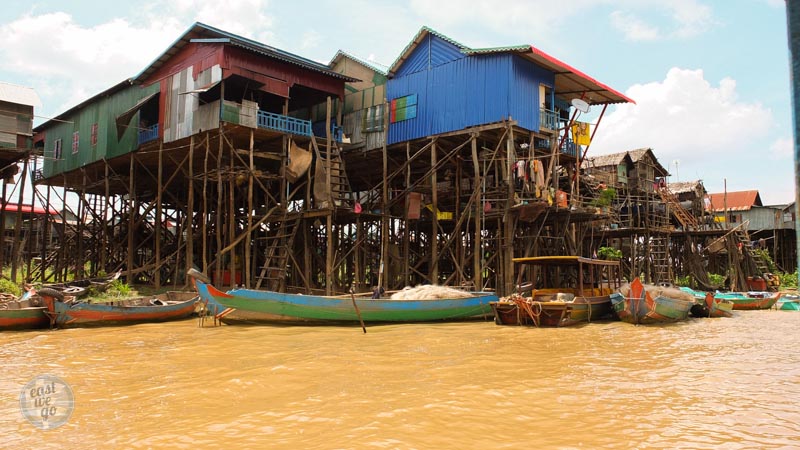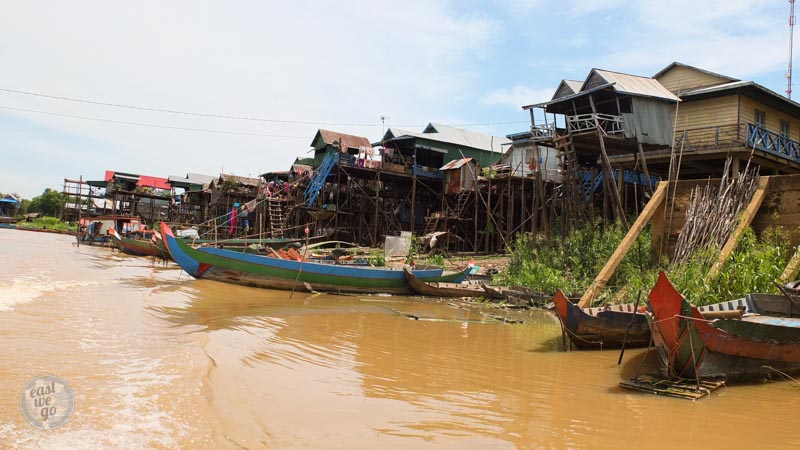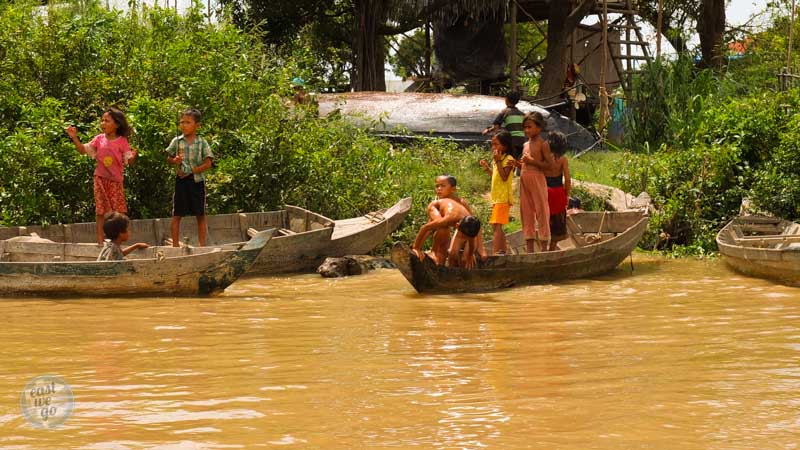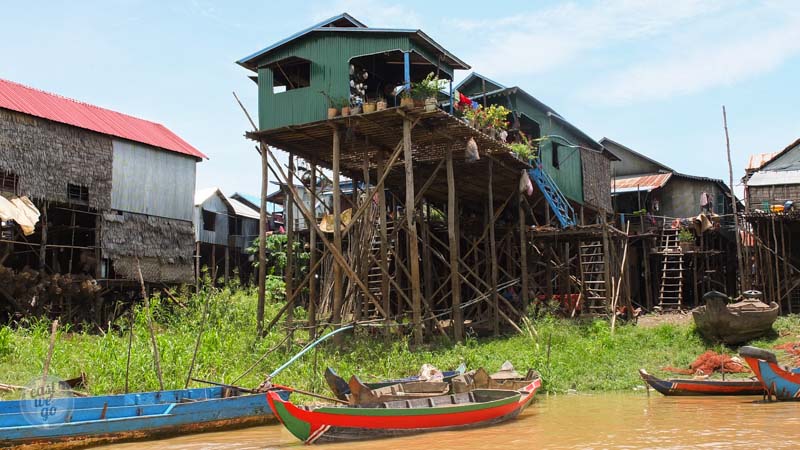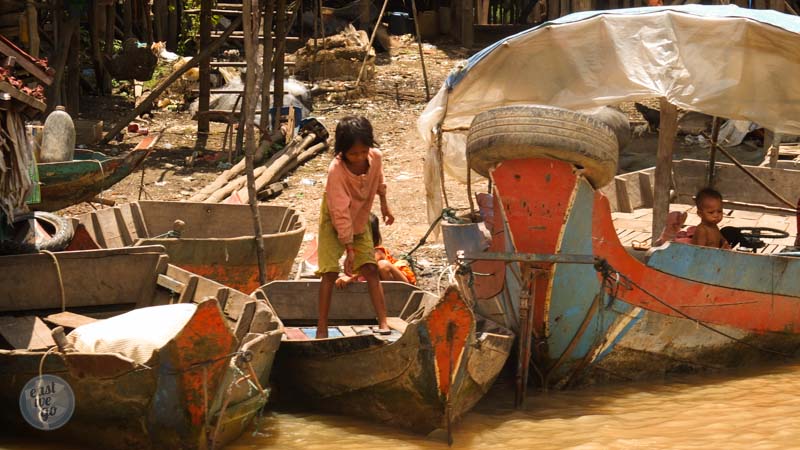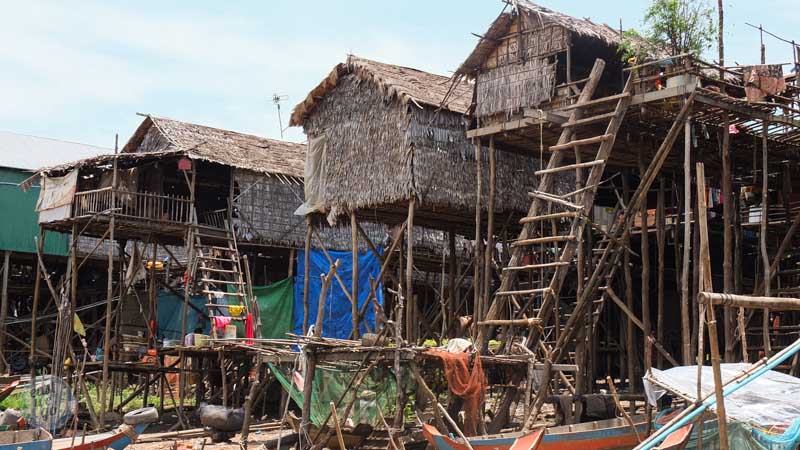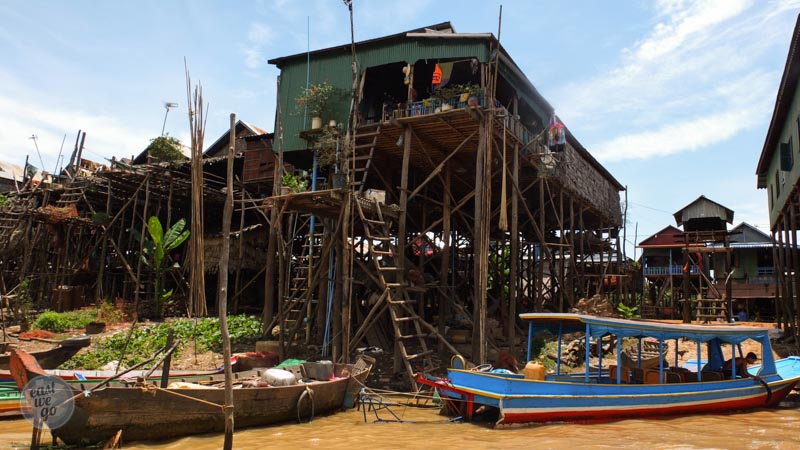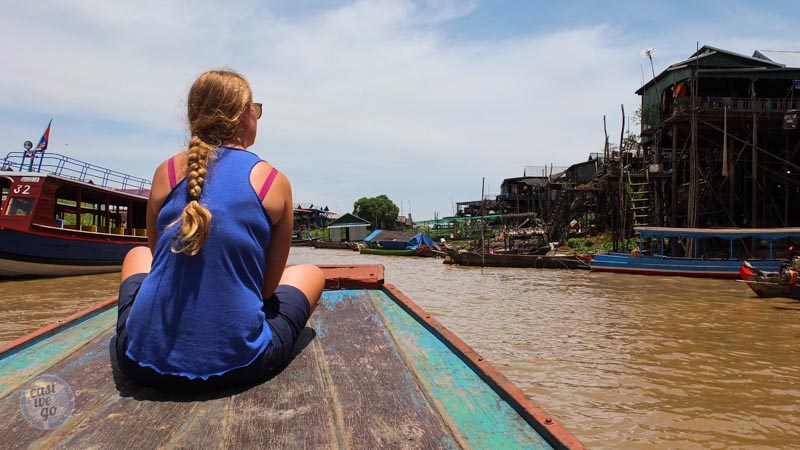 The second part is made in a smaller wooden boat that resembles a canoe. It takes us to the floating forest. An elder lady sits in front of a 3 meter long canoe and uses a single paddle to move the boat, touching the bottom of the mangroves, as the water is really shallow. She doesn't speak a single word in English, at least until the very end, when she finally spoke: "tip".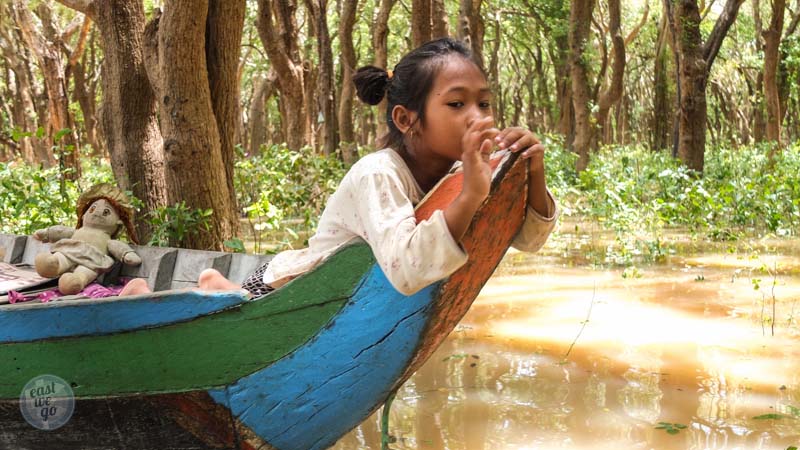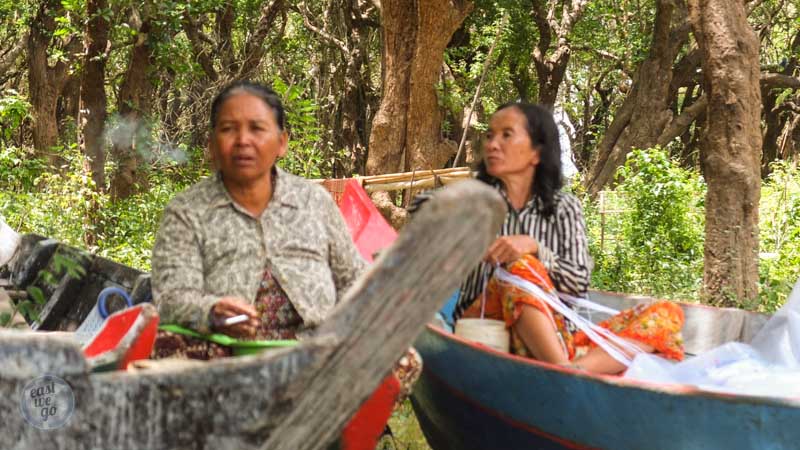 Once we were back in the main boat, they took us into the Tonle Sap lake. There isn't much to see here besides an endless mass of water.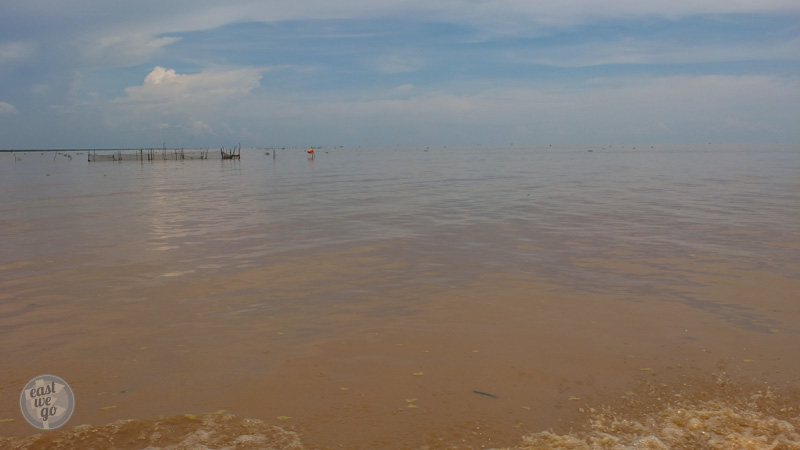 It is a unique experience even though it is very expensive. 20 USD per person for about two and a half hour  tour. This, not including the transportation from Siem Reap to the village. It will, however, stay forever in our memories.
Renato