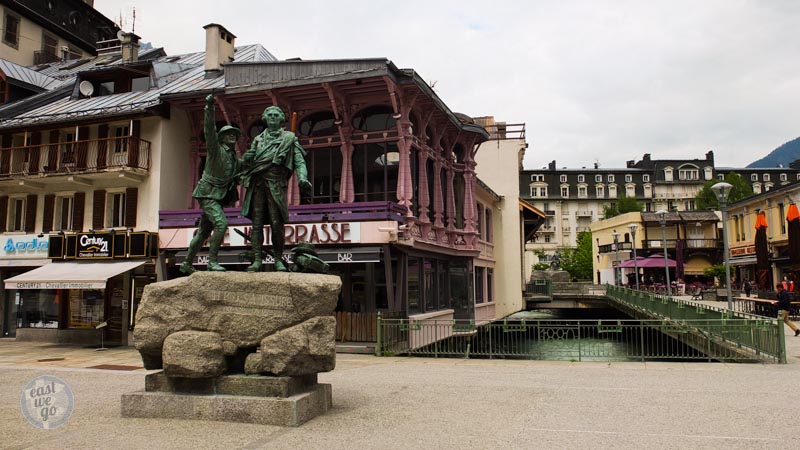 Our visit in Chamonix was rather fast. Unfortunately, it was cloudy and the famous summit was not visible from the village. Chamonix is a mecca of mountaineering for the Alps region and a well-known ski resort in Europe. It's a small pleasant village and like any other ski resort it is full of hotels and sport stores of the most famous brands. The town is well organized and clean. Most of the people walking around wear fancy sport clothes, gore-tex shoes and have expensive cameras. We considered going up with a cable car to l'Aiguille du Midi (2317m), but the uninviting price and weather made us think twice. We knew that we wouldn't be able to see the summit from the place where the cable car ends and we couldn't wait even for a couple of hours for the sky to clear, as we planned to go east to Switzerland and still visit some places on the way. Disappointed, we decided to back out, but we promised to ourselves that one day we will try to climb it on our own.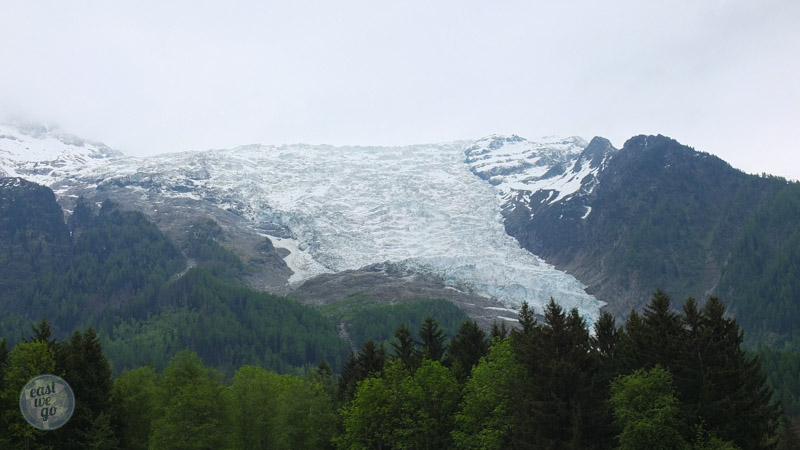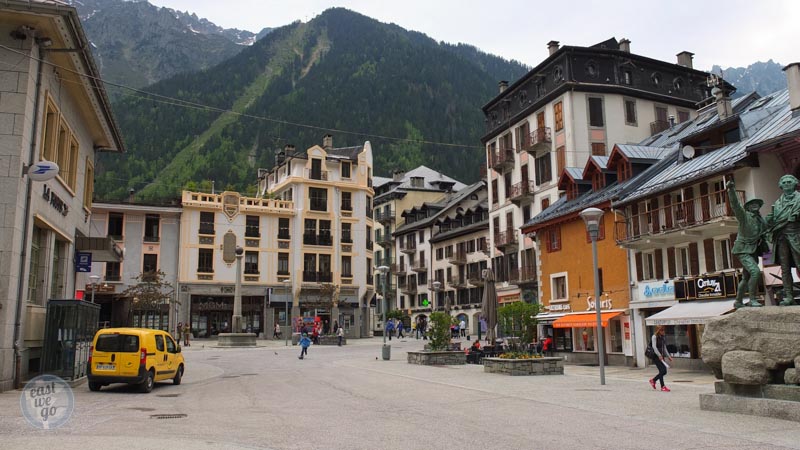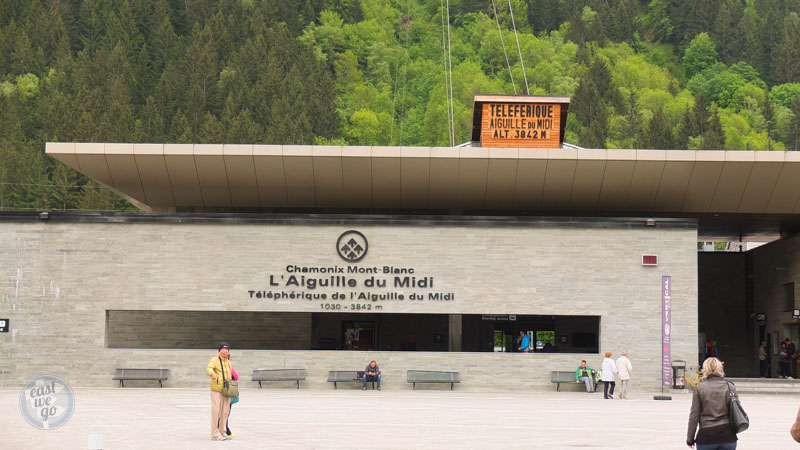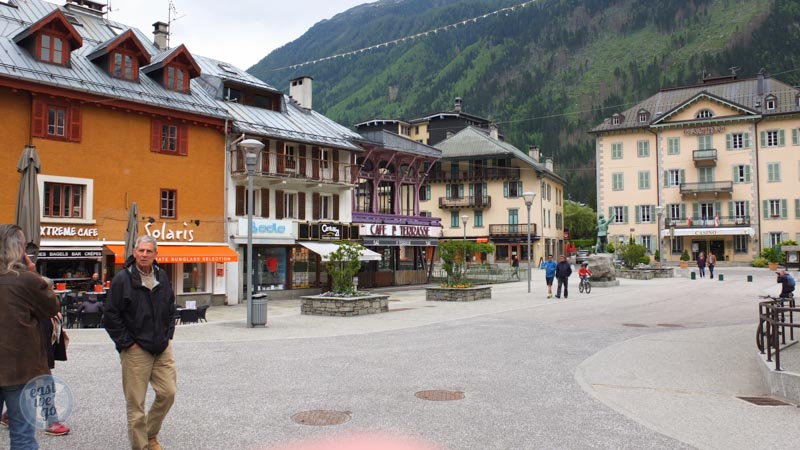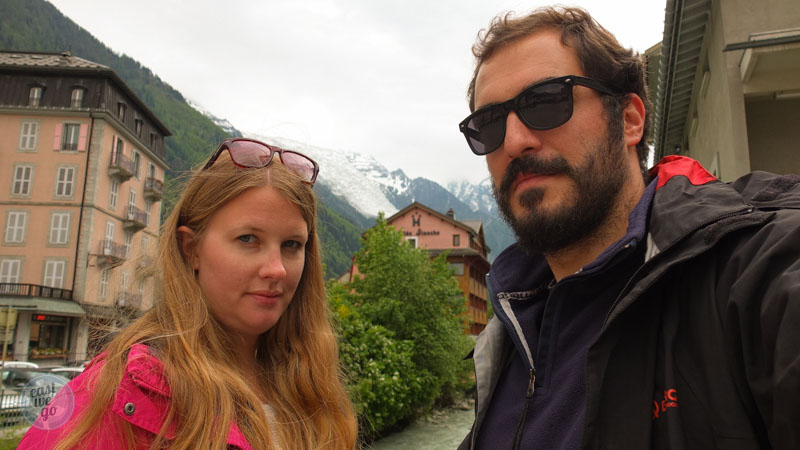 More photos from France here.
Magda and Renato
To book hotels in Chamonix click here.