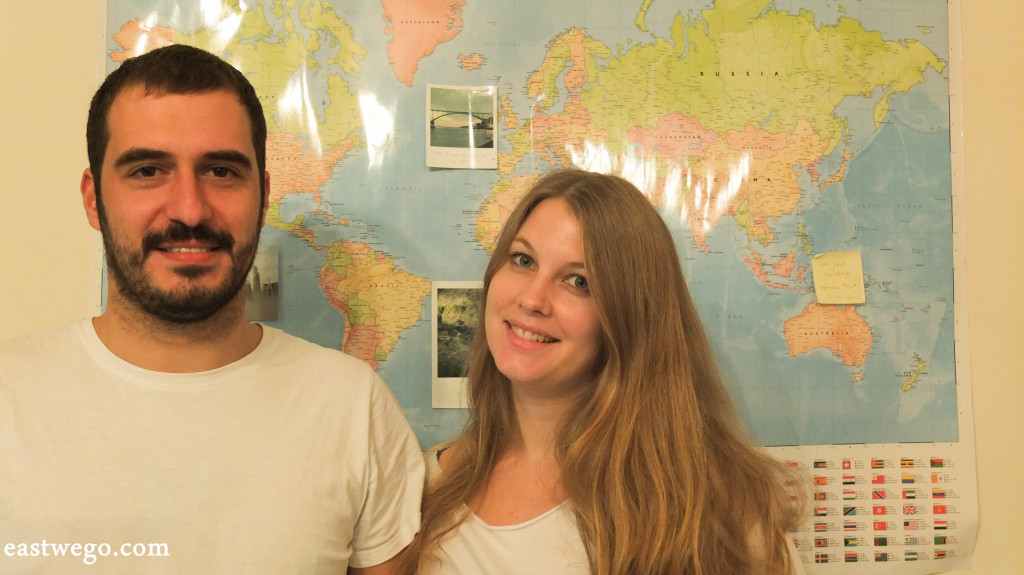 Renato was born in Porto more than 3 decades ago and one day later moved to Sanguedo, Santa Maria da Feira. At the age of 18, he returned to the city that first saw him to study HR Management and to become a man. After some independent travels through Europe, Asia, North America and North Africa he realized that there must be more to live than just a couple of weeks a year of travel and started to plan the travel around the world. Renato is a stubborn dreamer. It's not easy to steer him away from his plans, but thanks to that we were able to start our dream travel.
Renato's posts: http://eastwego.com/category/renatos-posts/
Magda was born in Cracow, Poland 26 years ago. She was bitten by a travel bug during many trips she made with her family when she was little. Poland in the 90's wasn't easy to travel, but simple holidays in a tent by a lake with a big group of friends and family were more than enough. She left Cracow to become a master in Applied Linguistics at Warsaw University and never went back home. Magda's friends call her the most reasonable and practical person in the world, which sometimes goes against Renato's dreamy-optimistic way of thinking:) She is interested in photography, especially analog. She lived in Poland, Spain, Portugal and United Arab Emirates and is now fulfilling her long term dream of seeing this vast world with her own eyes.
Magda's posts: http://eastwego.com/category/magdas-posts/
Our route so far: