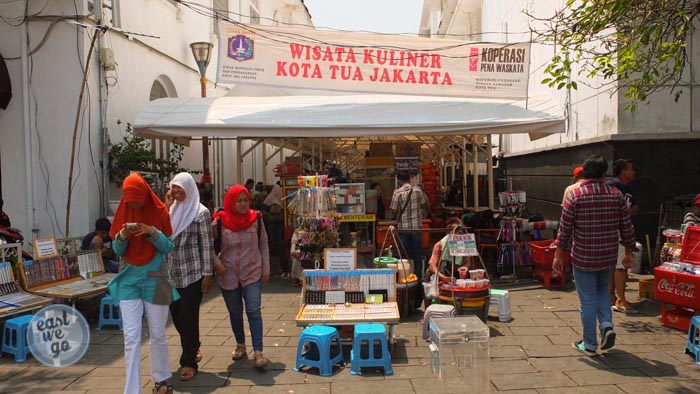 We are in this part of Asia for five months. All the capital cities look similar – big contrasts, crowds of people, poverty, filth, a couple of monuments and a rich business part.
I thought I had already got used to all this confusion and Jakarta wouldn't impress me. Yet, all the negative aspects of big cities are highly visible here.
Such a filth and dirt I have never seen in my life. And it's not just about the rubbish. Along the sideways there are kilometers of stinky sewage and right next to it there are people with small booths selling food. A couple of rubbish containers are empty because everyone is used to throwing everything on the floor. The river, or the channel, doesn't look like water anymore, but more like an oily slime full of plastic bags and bottles. The kids run happily along the river and I can't understand how are able to bear this stench. Rats are a common view.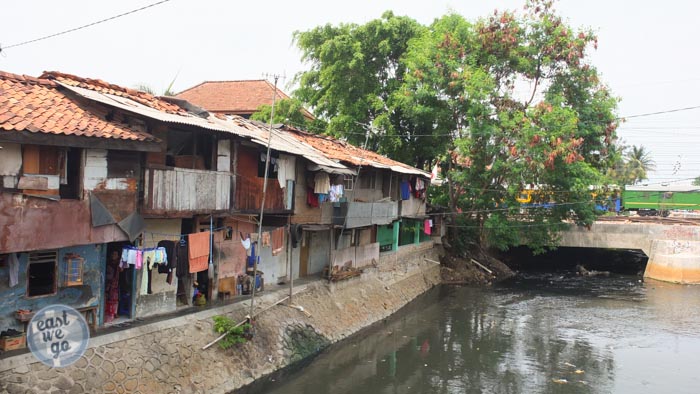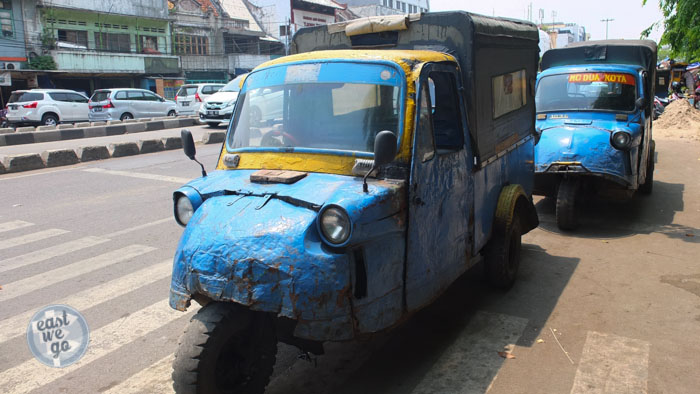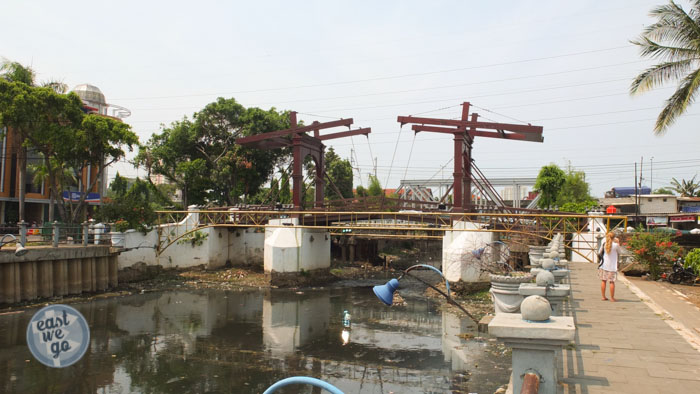 There are more than 10 million people living in Jakarta. Big part of them in improvised houses made out of pieces of tin and wooden boards found somewhere on a street. Along the railways there are huge suburbs made by people whose only rooftops are pieces of plastic, and the backyard is a pile of rubbish. Some people sleep wherever they can and a piece of carton is a comfortable mattress for them.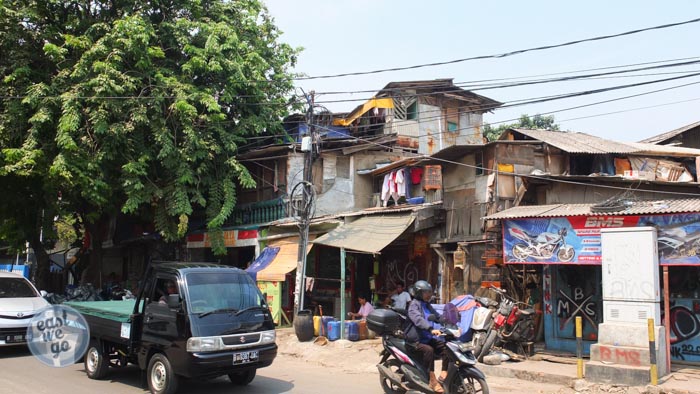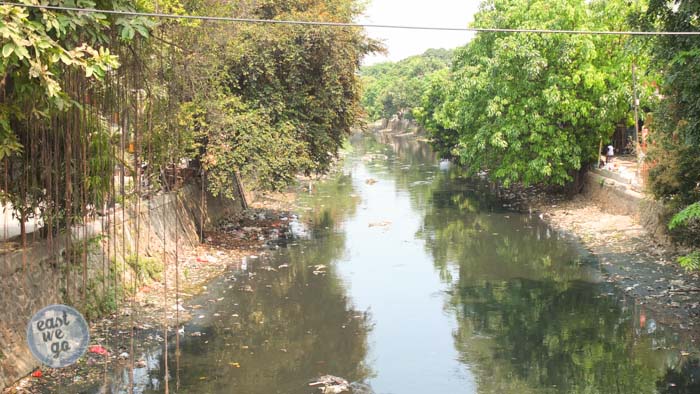 Walking every kilometer on foot is an arduous walk along the dirty roads, most of the times without any sidewalks, where the pedestrian is the last thing anybody is going to pay attention to. The cars are in rush and the road lines and signs lost their meaning long time ago, since a 3 line road is able to fit 4 lines of cars and a couple of tuk-tuks and some motorbikes. It's probably the only city where the roads are so crowded, that even the motorbikes get stuck in the traffick. It is impossible to find a piece of a road without a traffic jam. Everybody is in hurry and fight for every crack to get to work or home at least a minute faster.
It's a city of contrasts, of course. Right next to the road with sewages there is a huge square from the times where the Dutch ruled the town. Young people sit with smartphones in their hands or play cards in the nearby coffees. There is a couple of quite pretty and restored buildings around. There are no cars, less trash. But as soon as you enter any narrow street nearby and the rubbish, stench and chaos come back.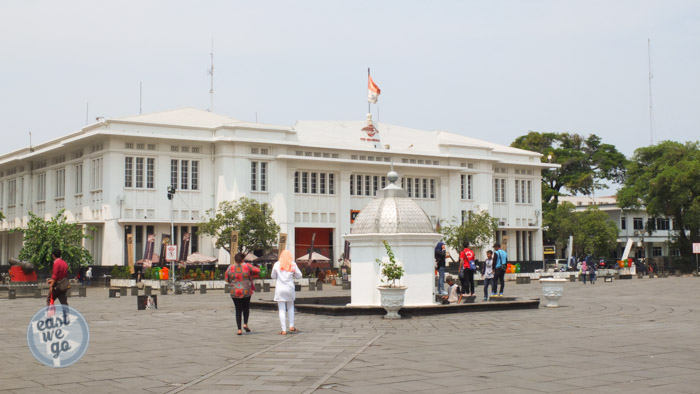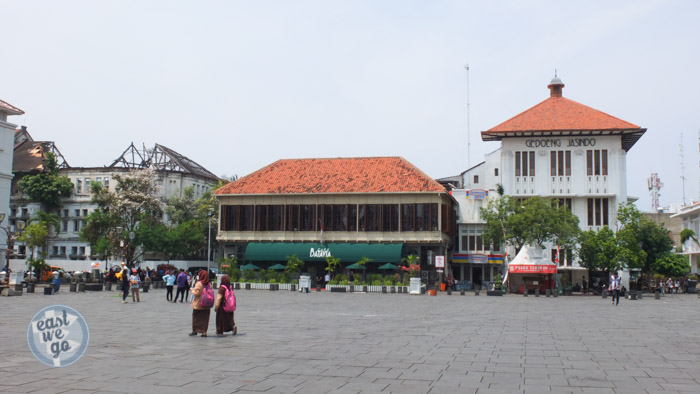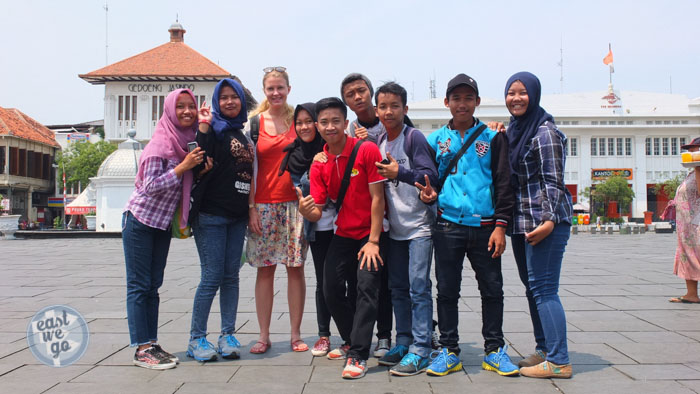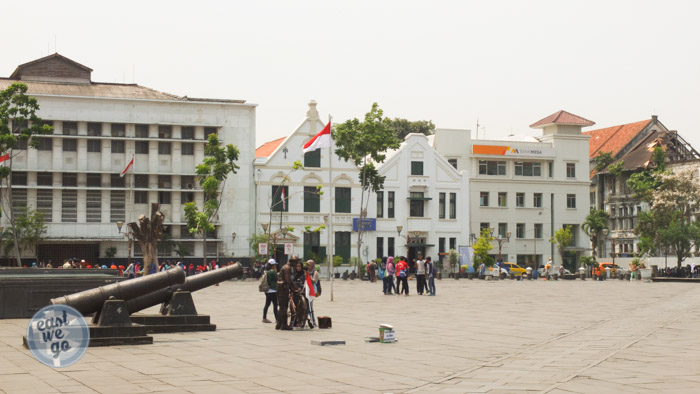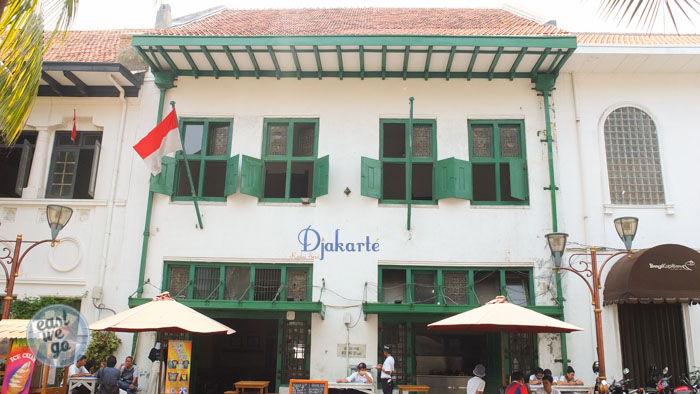 There is also a majestic mosque in the center of the city. Huge, you can't miss it. We are the only tourists, so the security guard takes to a private room to rent us clothes that would cover our knees and shoulders. But it is just an excuse, to ask for donations for the mosque. In the main part there are no people praying, but a dozen of men is lying down on the massive carpet and sleep. On the second floor, some people put newspapers and cartons, creating an illusion of a home. Even a solemn call for prayer is not able to wake them up.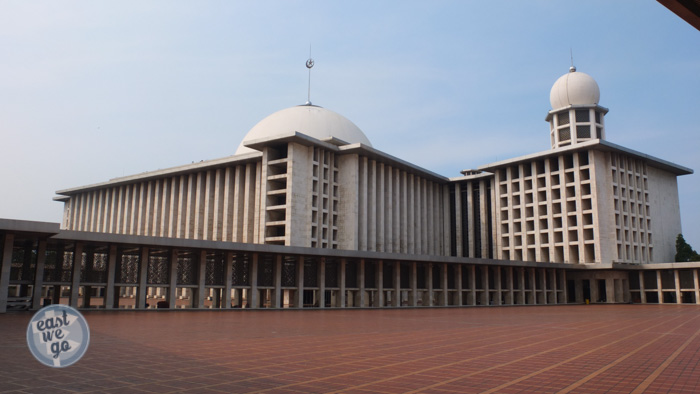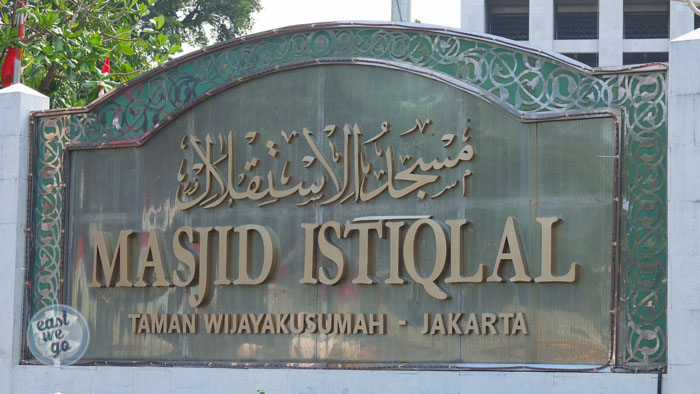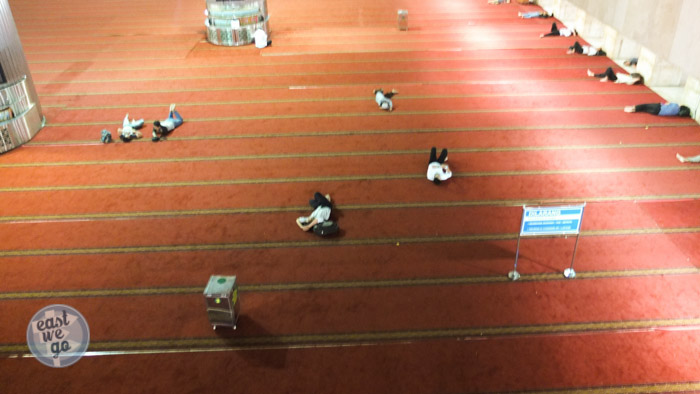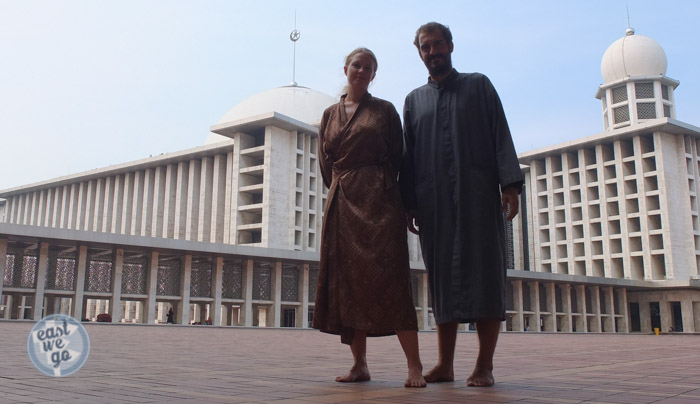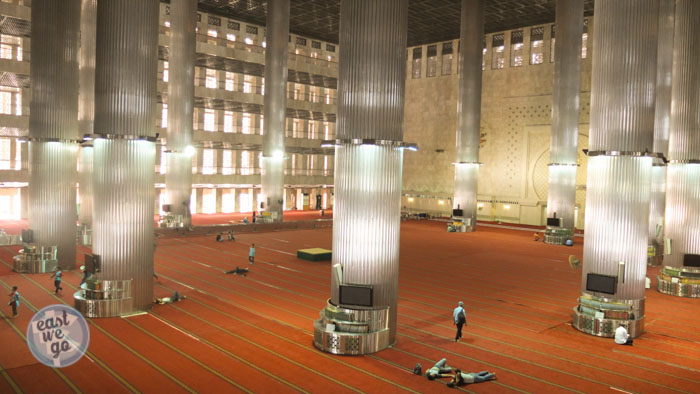 South from Kota, the old town with the remnants of the dutch ruling, there are some wide streets with skyscrapers. Elegant, blue buildings, lots of shopping malls and golden letters of Louis Vuitton shine from far. Exclusive cars park in front on them and well dressed businessmen leave for meetings or shopping. Expensive cars with dark glasses and air conditioning separate them from the rest of the world. Probably also high walls around their villas make it possible to life normally in Jakarta.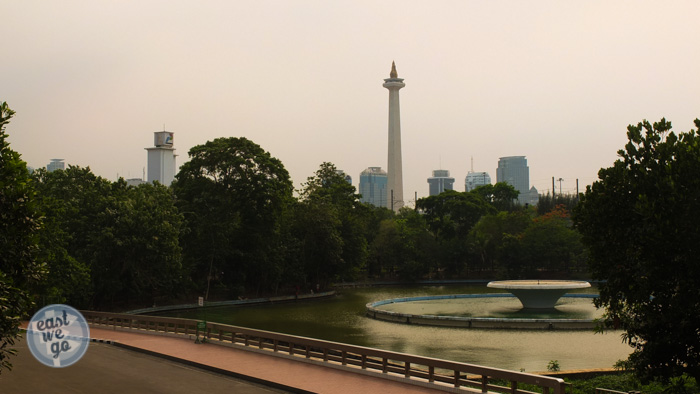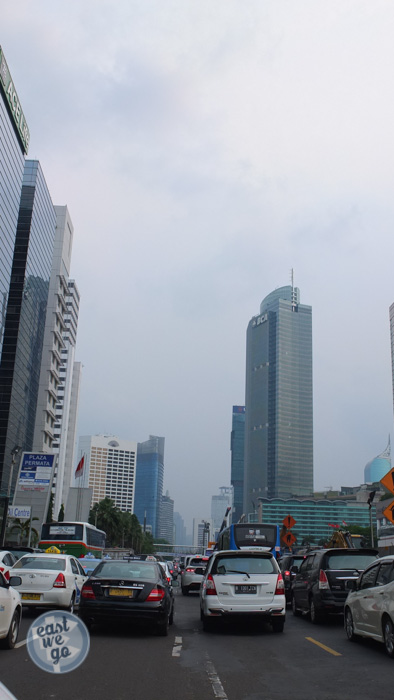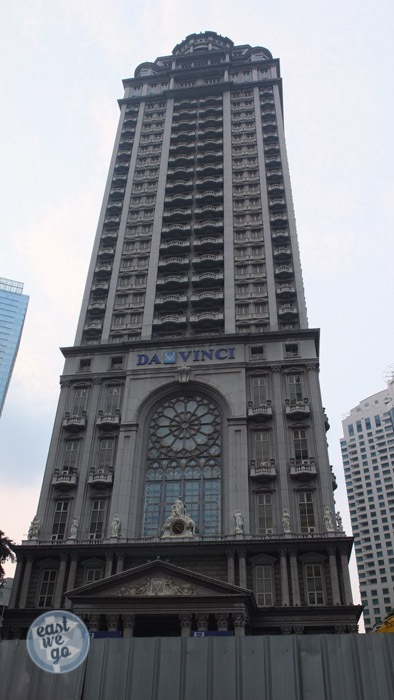 Jakarta is not recommendable for tourists. Our friends advised us against coming here even for a day because the traffic and lack of attractions are not worth it. And actually, during these two days there we saw only two tourists. Probably everybody is sitting with a straw in a coconut on the Bali's beaches. Well, no wonder, after two days we have enough of it and we escape to the countryside. We are going to climb a volcano.
Magda