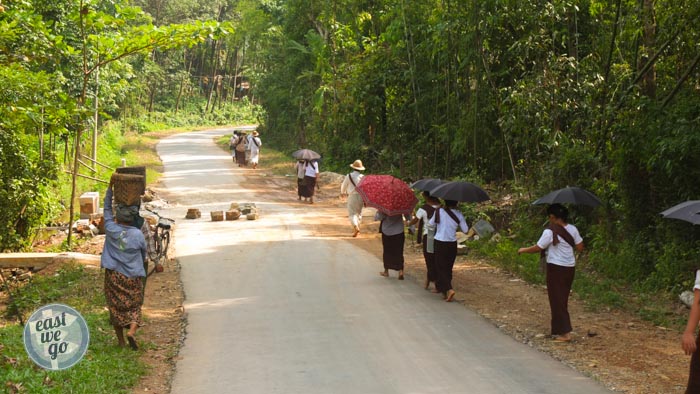 It is almost impossible to visit Mawlamyine without hearing about Ogre Island. It is located about one hour trip with a ferry that is packed with people and all kinds of merchandise and motorbikes that people carry to the island. The trip costs 9800 Kyats for two people for a return ticket. We ended up going with a local guide and paid him 10000 Kyats for the transportations and guidance through the island.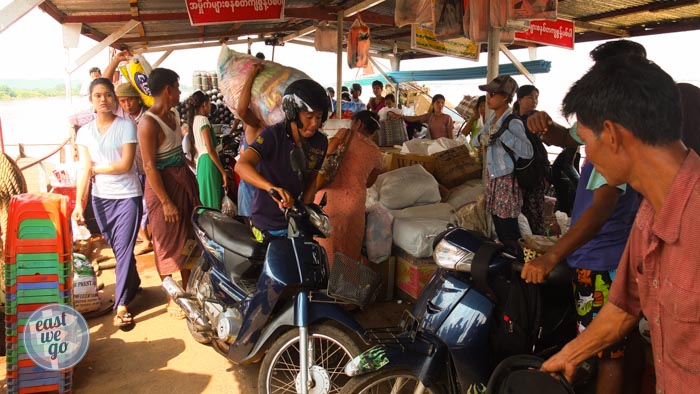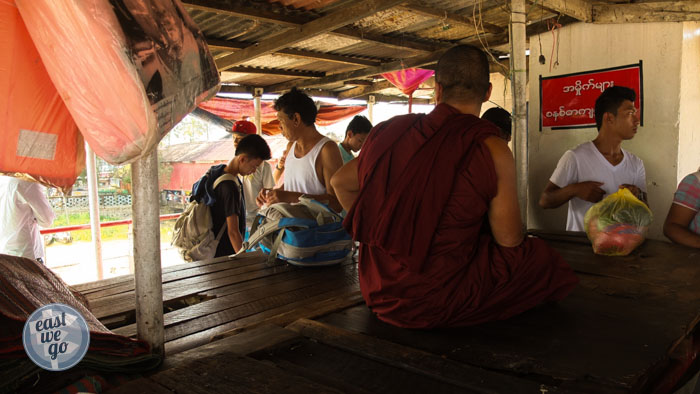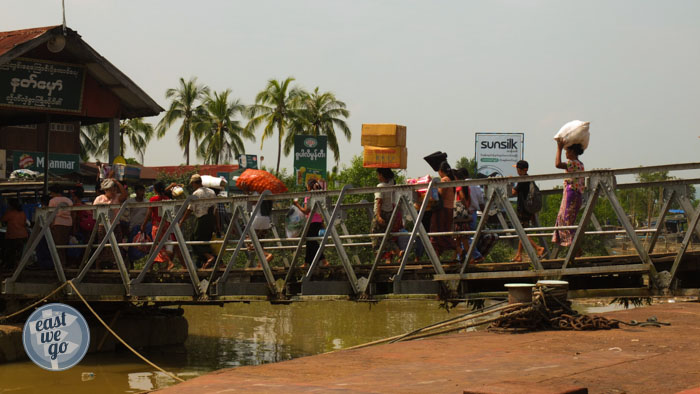 The guide, a very funny guy with fluent English and a funny accent had his teeth all blackened due to his addiction of chewing Kwun-ya. Kwun-ya is a mixture of betel leaves with nuts and some other products that create the same effect in a human body as a big coffee. He told us he couldn't stop chewing it despite being aware that it was ruining his mouth.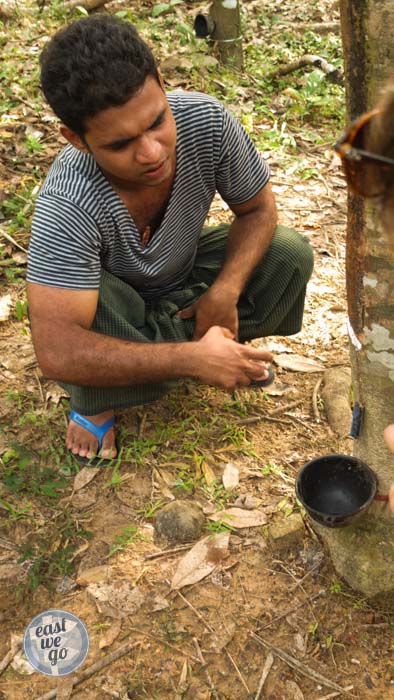 The island is very green and the roads are in general, in a bad shape. However, the little traffic it has keep running smoothly. Lots of horse carriages and improvised vehicles made with different parts of other cars and tractors. People seem to be happy in general and we were well received and welcomed.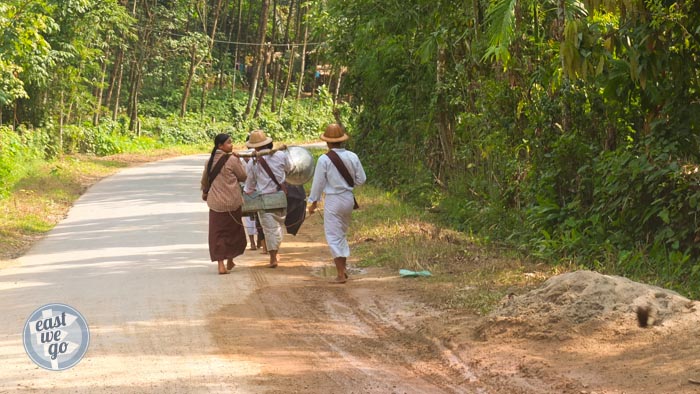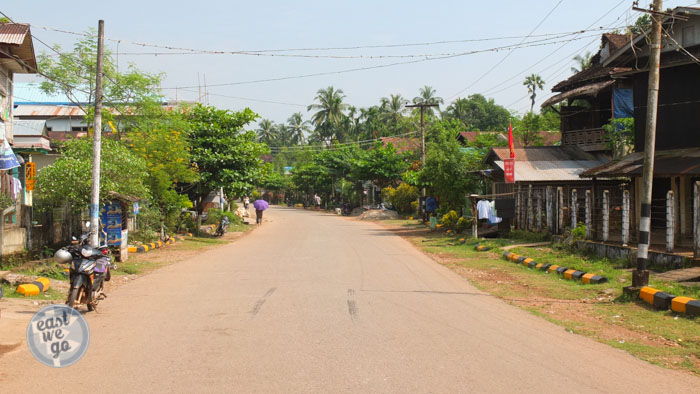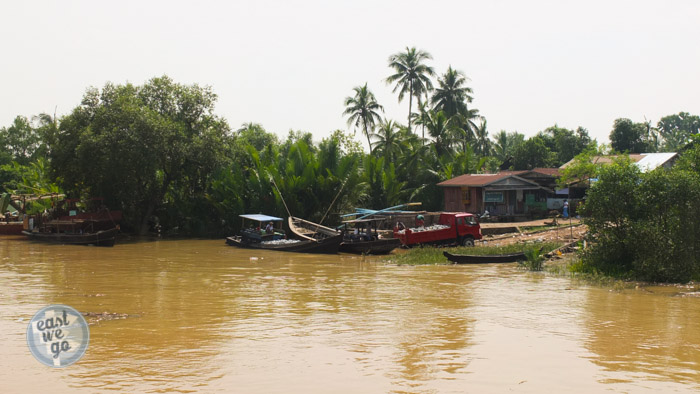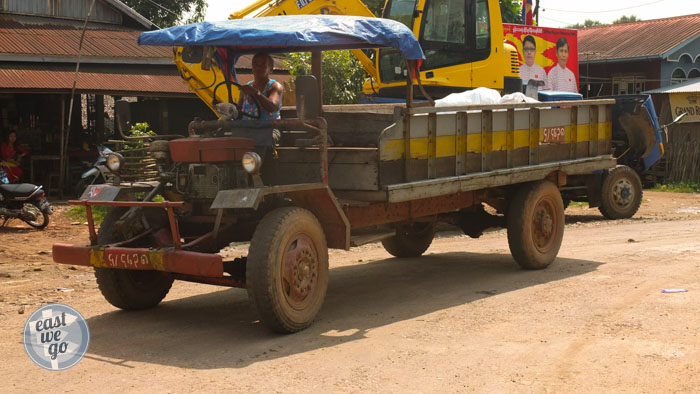 We stopped in many different places along our visit and were able to watch the locals making different kinds of products that are their main income source.
First we stopped in a small house with rudimentary looms where women made very nice and colourful pieces of fabric. A little paradise for Magda.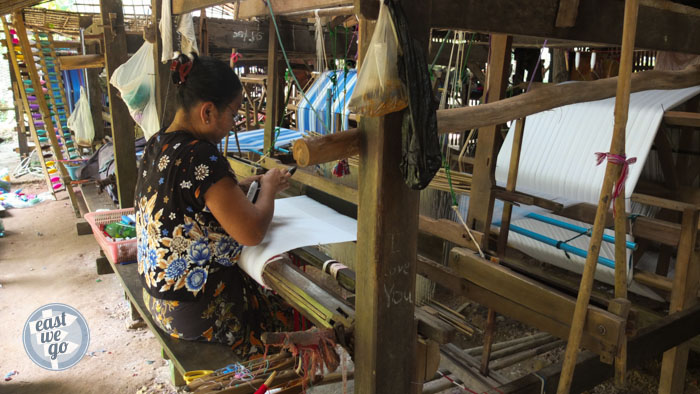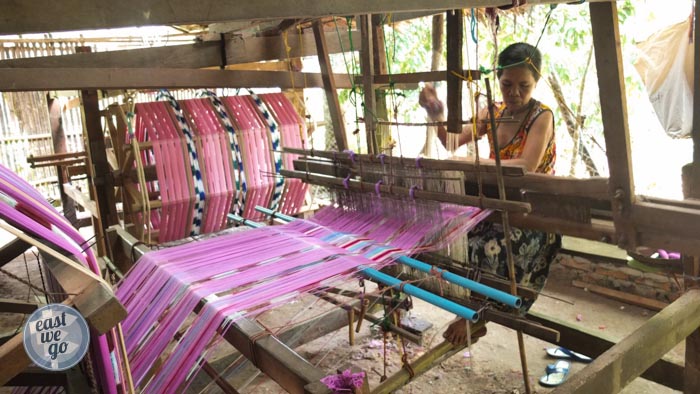 We then went to another house where a family hand-made traditional hats from this part of the country and that are similar to those famous vietnamese ones.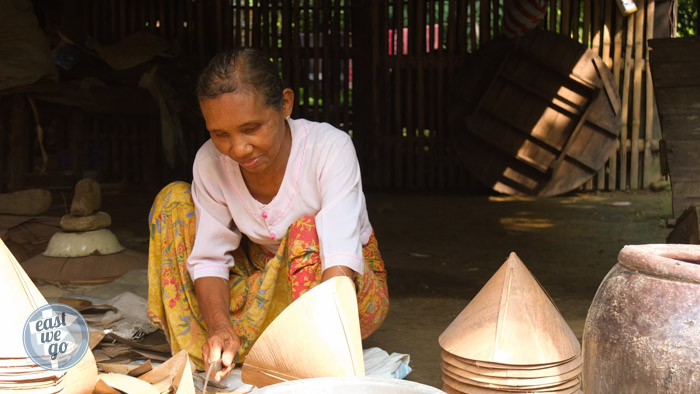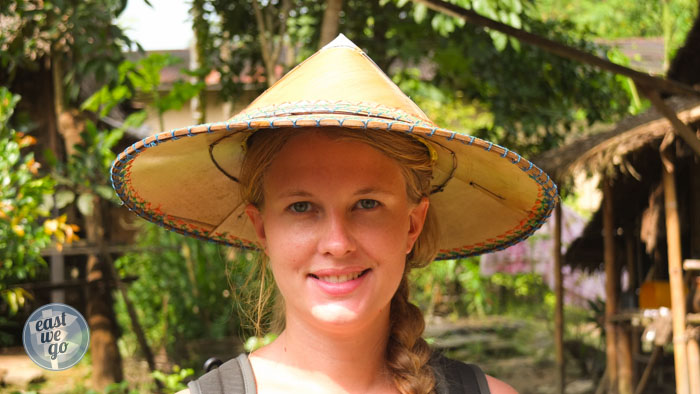 A little ahead, we visited a smoking pipes mini-factory. We were told that at some point in the past, famous smoking pipe brands used to give them big jobs. The truth is that despite the low quantity of pipes they manufacture these days, the quality seemed pretty good.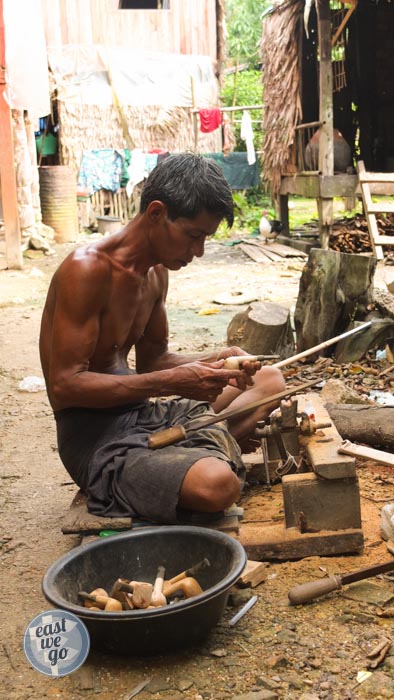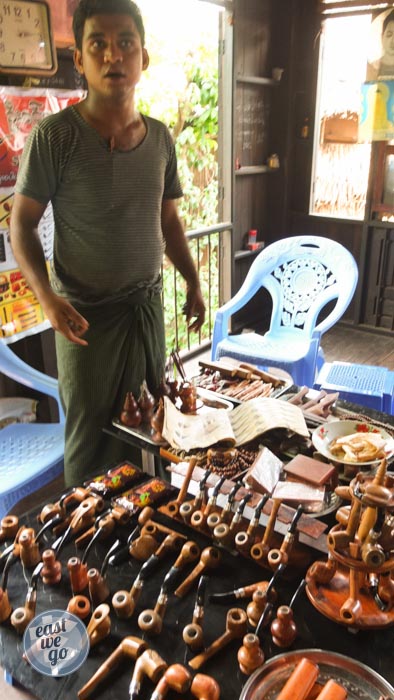 Then, it was time to go and have a look at the famous rubberband factories. Those commun rubber bands we find anywhere in our houses and that we use for many different purposes. I never thought about how they do it until I actually saw it. It is a pretty basic job that requires a single machine for cutting the rubber bands at the required thickness. They collect the rubber from the trees, add some colorful pigment, dry it in the sun in a wooden stick to give it its shape and then cut it with the cutting tool.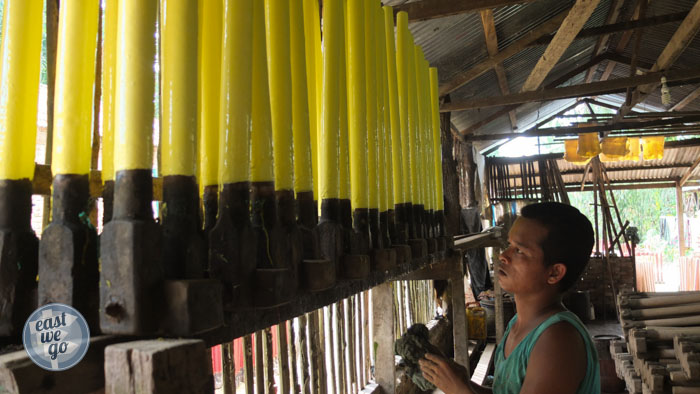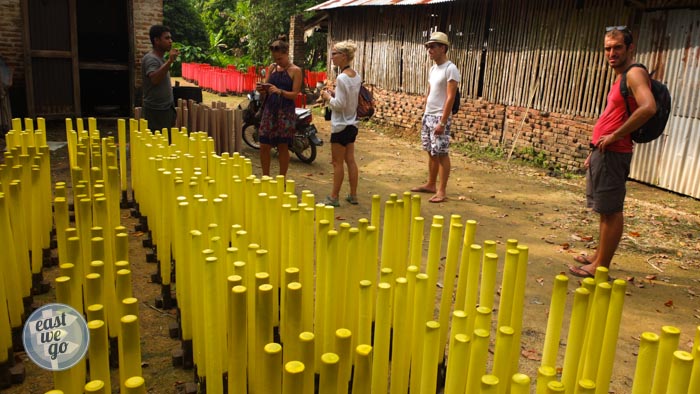 Ogre island has a very relaxed way of life and it seems like life passes slowly here unlike the neighbouring Mawlamyine. Is it worth the visit? In my opinion, yes. If you have extra time in the city then why not?
More pictures from Myanmar here
Renato