Although for many travelers Santiago de Compostela is a destination city, we chose this place as our first stop. Santiago is the capital of Galicia, the most north-west region of Spain. It owes its name to Apostle Santiago (St. James) whose tomb remains in the cathedral after being discovered by a hermit who saw a falling star on top of a hill (campus estellae  or campo de estrella means field of the star). Since then the grave is an important symbol and destination point for many travellers and pilgrims. Each year thousands of people follow the Camino de Santiago and end their routes here.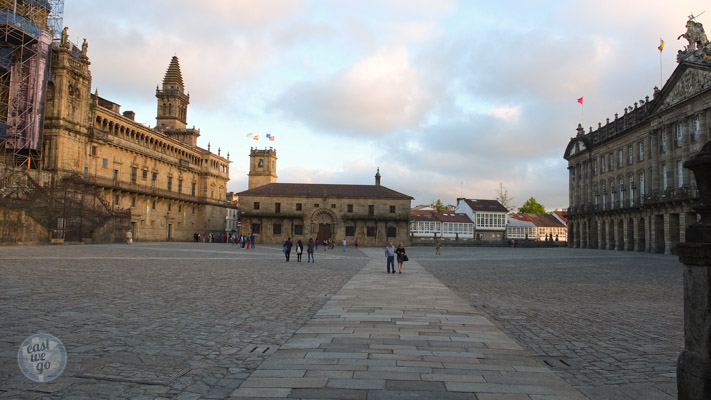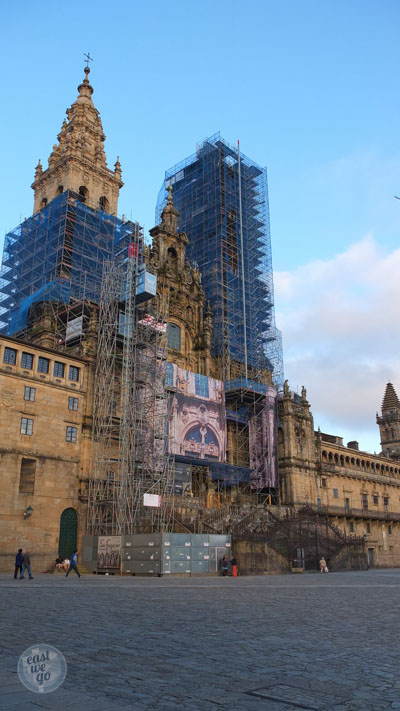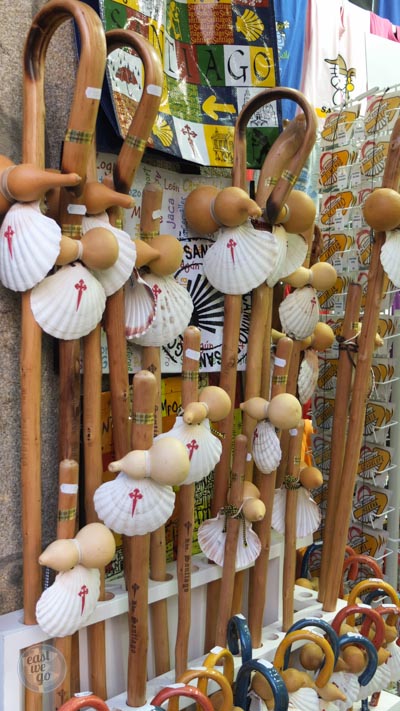 Besides being a famous destination for pilgrims doing one of Camino de Cantiago routes, it is also well know for its nightlife. The city welcomed us with a traditional party La Ascension, with a fun-fair and traditional music in the central park la Alameda. As the sun was setting, we rushed through the narrow streets of the old town to the main square in front of the famous Cathedral. I must say we were a bit disappointed, as the square was almost empty, and the facade of the cathedral under construction. No sign of pilgrims queuing to the main entrance. We had heard so much about this place, so our expectations were set rather high. But maybe if we had walked 10 days or more to get there, our impressions would  have been different. On the other hand, the narrow streets of the old town were nothing but welcoming, charming and lovely. As the following day was a holiday, the people went out on the streets to celebrate with wine and delicious tapas. We wandered around the two main streets in casco viejo, Rua de Franco and Rua da Reiña full of tapas bars  and typical galician restaurants. Surprisingly, the city didn´t have much of touristic feel. We entered one of the tapas bar to taste Estrella de Galicia, one of the most famous galician beers. Later on we went to see a concert of a famous spanish ska band La Pegatina. The stage was put up right next to the cathedral, so it was a nice mix of young people parting and centuries old historical sights. We met our host and ended up having a beer in one of the numerous taverns.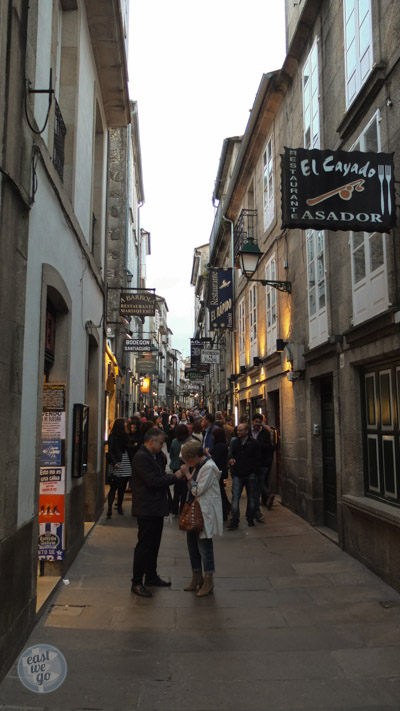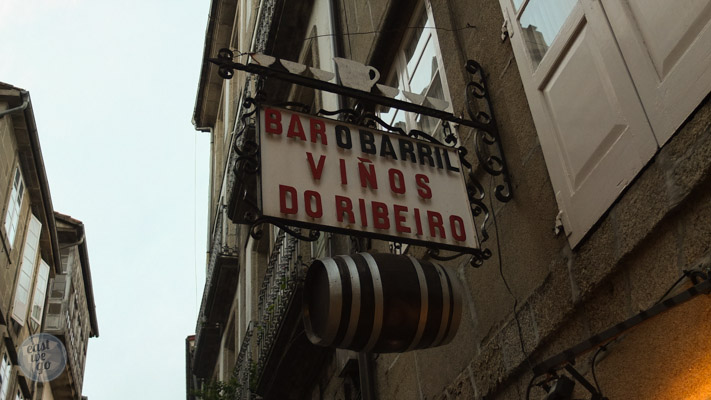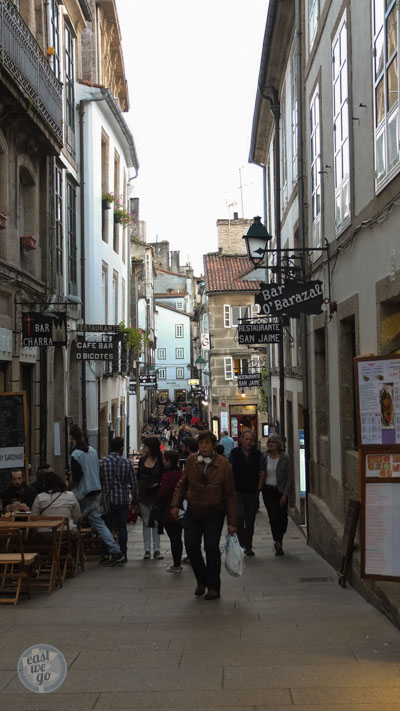 The next morning, intrigued by the view from out window, we drove up a hill to see the new Galician Library, a true white elefant located on a hill on the outskirts of the town. We took some panoramic pictures over the city and headed east to Oviedo, going through beautiful national road N-634.
Renato and Magda