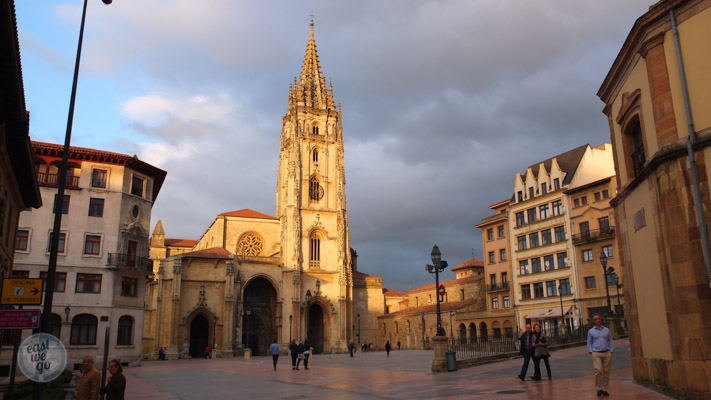 Oviedo is the capital city of a wonderful land of Asturias, a region of absolutely beautiful countryside and picturesque mountains Picos de Europa. Asturias is known as being the only part of the Iberian Peninsula that was never conquered by the Moors. Ever since the bottle of Covadonga in 722, when Don Pelayo drew the enemy army south starting la Reconquista, Asturias was an important symbol of Spanish nation and independence.
Lying a mere 30 km from the coast of the Cantabric Sea, Oviedo is a mix of elegant parks, modern shopping streets and small streets bustling with cider bars.
It has a rather small old town with a typical Gothic cathedral in the center. That's where our hosts took us first. Oviedo is quite small and not as impressive as other cities in the north Spain, but still charming enough to make you imagine how the life was in the past. After a small stroll around the casco viejo, we went to la Gazcona street to try the most typical Asturian drink, la cidra. It is one of the main streets of the old town, known for its nighttime atmoshpere of Spanish fiesta. It has a lot of small bars and restaurants serving typical asturian food, such as la fabada asturiana (meat and fava been stew) and el cachopo (breaded veal stuffed with ham, cheese and vegetables).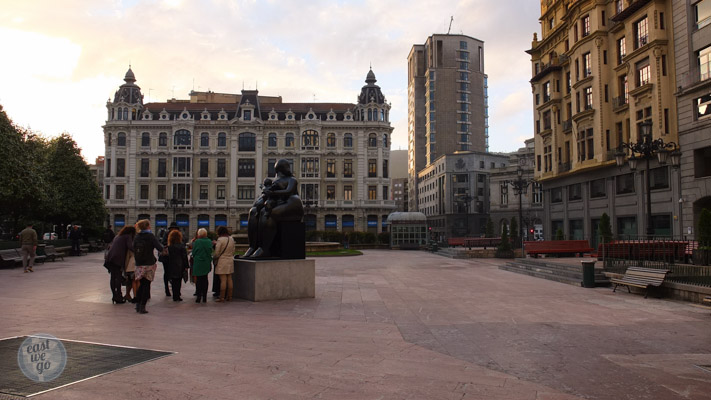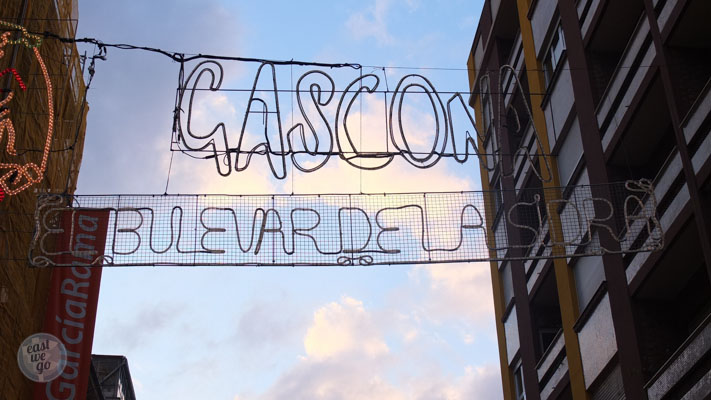 We sat down in one of the bars with our hosts' friends and had a couple of shots of cider. It's an alcoholic drink made of fermented apples. The rule and fun is  that it has to be poured to the glass from a high distance and than drunk all at once to keep the gassy flavor.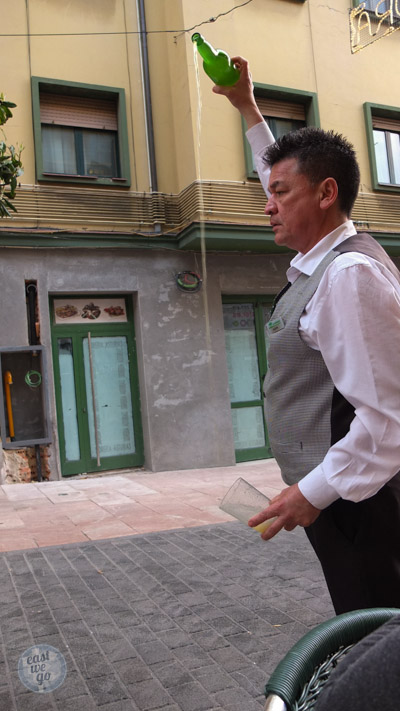 Oviedo is known not only for the old town, but also for the nearby hill Monte de Naranco, on which slopes are located one of the oldest pre-Romanesque buildings in Europe, Palacio de Santa María del Naranco and church Iglesia de San Miguel de Lillo. The palace Santa María del Naranco is beautifully portrayed in Wood Allen's movie Vicky, Cristina Barcelona, which give him the privilege to have his own statue in the center of Oviedo.  Both buildings, built in IX century, are absolutely stunning. Monte del Naranco is a great place to have a walk and a picnic, as besides the historical sights, it offers beautiful views over Oviedo. On the top of the hill there is a big statue of Christ looking over the city.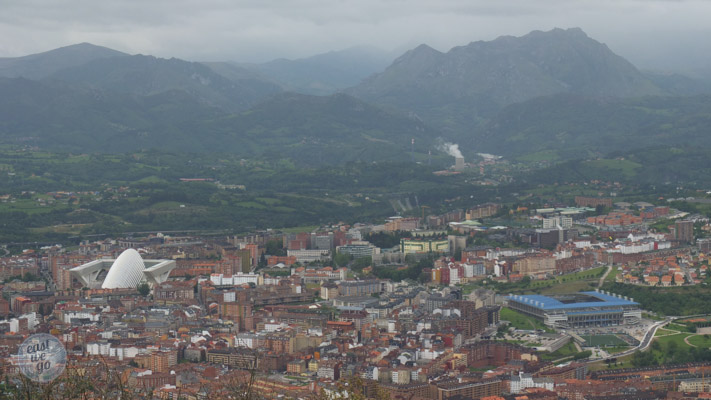 Magda and Renato