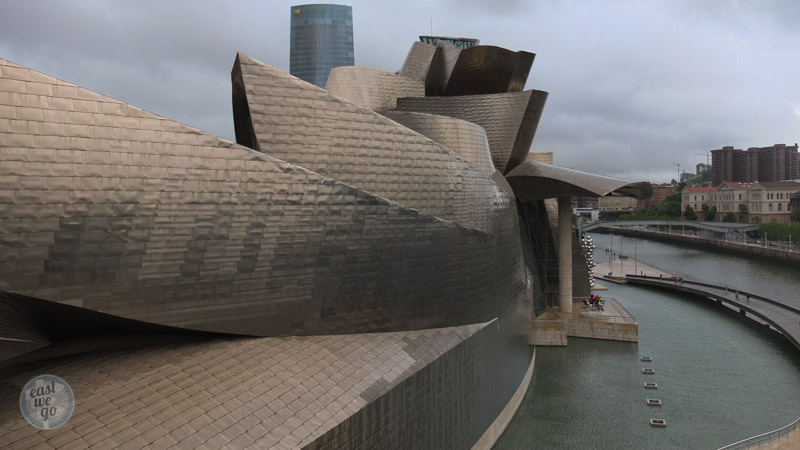 Mainly known for being the capital city of Basque Country and Guggenheim museum, Bilbao is a modern, well-organized and neat city. We got an impression, that this must be a really nice place to live in, both for its cultural and economic development. There are many public libraries, exhibition centers, museums, small galleries, theaters, etc. Our host, a proud Basque, showed us around as much as he could and shared his knowledge about the city. First, we strolled along the Nervión river until we reached Guggenheim museum. Opened in 1997, it is the main symbol of  the city. And what a symbol. It was designed by Frank Ghery, and its unique construction is one of the most recognizable structures in the world.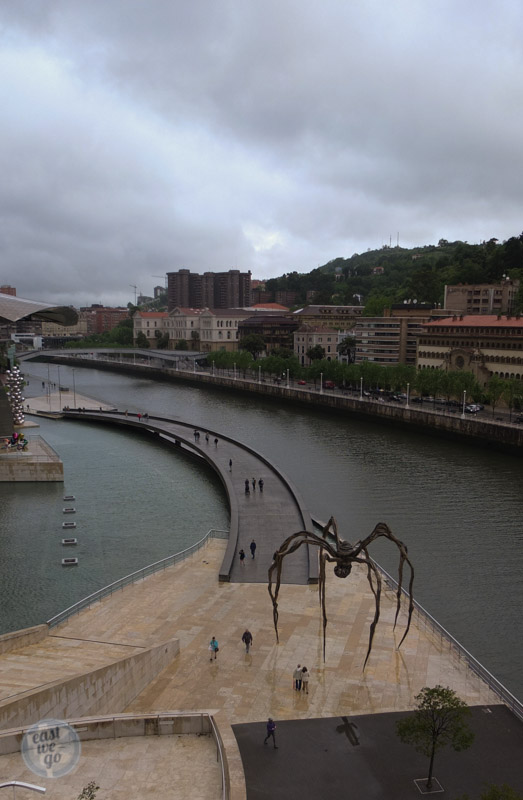 Next, we walked around El Ensanche, elegant district with many shops and one building that impressed us a lot: Azkuna Zentroa. It is an old wine warehouse that conserved only the facade. The interior part contains three separate modern buildings: public library, exhibition and conference center and a gym with swimming pool on the rooftop with a partially transparent bottom, so you can actually see people swimming in it.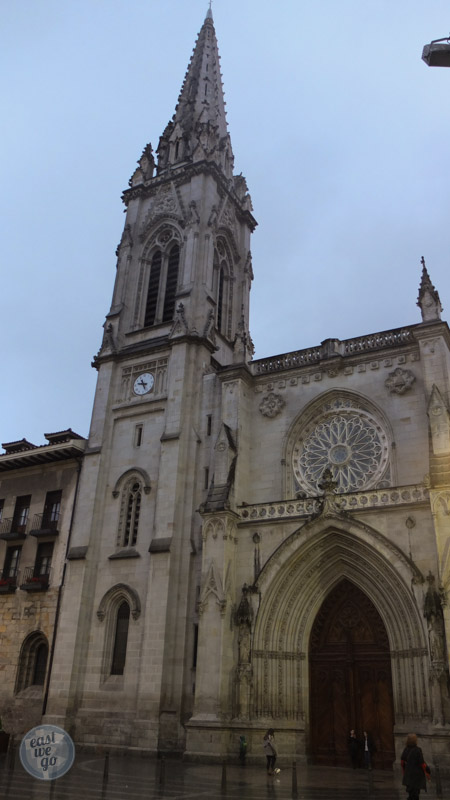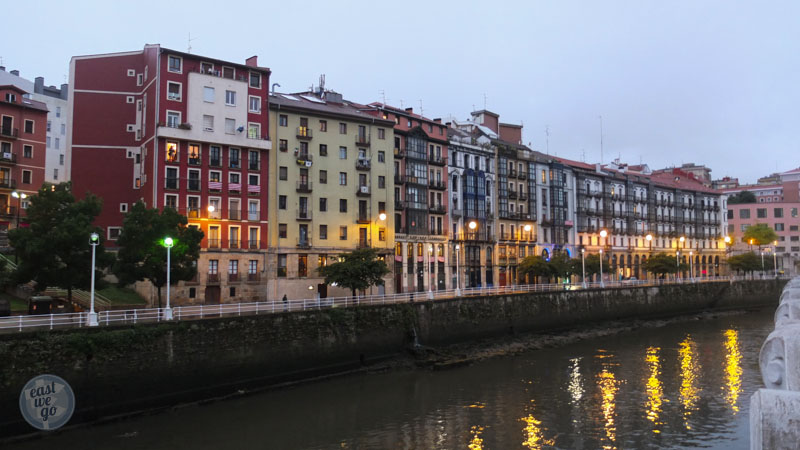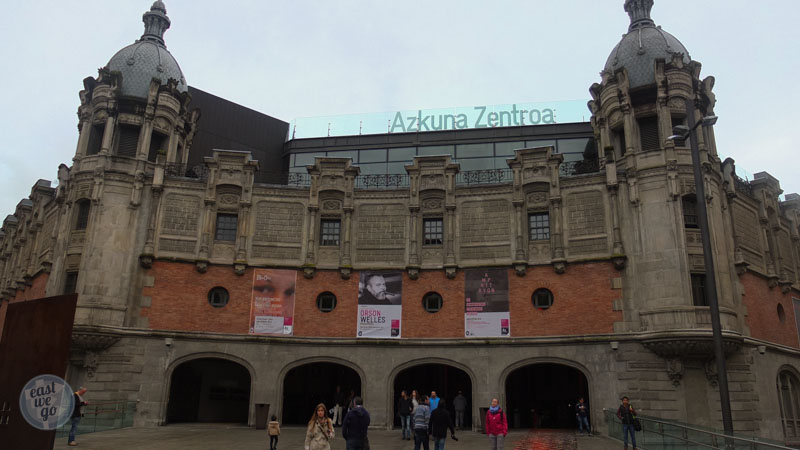 As it was getting dark, we headed to Casco Viejo, the oldest part of Bilbao, to see The Seven Streets, Las Siete Calles. These are the original seven streets that spread from the main cathedral and they still conserve the visual aspect of the old days. This part of the city is home to one of the main party areas in Bilbao. There are dozens and dozens of bars serving traditional basque pinxos (small delicious snacks). Even though it was rainy, people gathered around the entrances to drink typical txacoli (slightly sparkling, very dry white wine) and red crianza wine. We strolled from pub to pub discussing basque nationalism and social life in Bilbao with our hosts Jose and Edi. Their apartment was located on one of the many hills in Bilbao and, believe us or not, there are escalators and moving walkways in the middle of the streets taking you up the steep slopes in the middle of the cold basque rain. Definitely a city to repeat.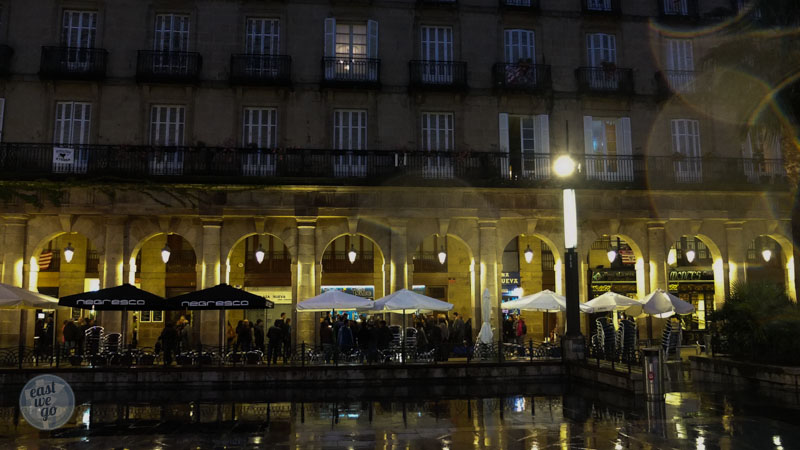 Renato and Magda