We want to share with you the best view points in Lisbon where you'll have a great view over the city.
Santa Luzia Viewpoint, Alfama (Miradouro de Santa Luzia)
Situated in Alfama, between the old Cathedral (Sé) and Saint George Castle, this is one of the most beautiful viewpoints of the Portuguese capital. It has a gorgeous view over Tejo river and the red rooftops of the houses around. The viewpoint itself has plenty of history highlighted in two tile panels (azulejos) located on the wall of a neigbouring church of Santa Lucia. Map here.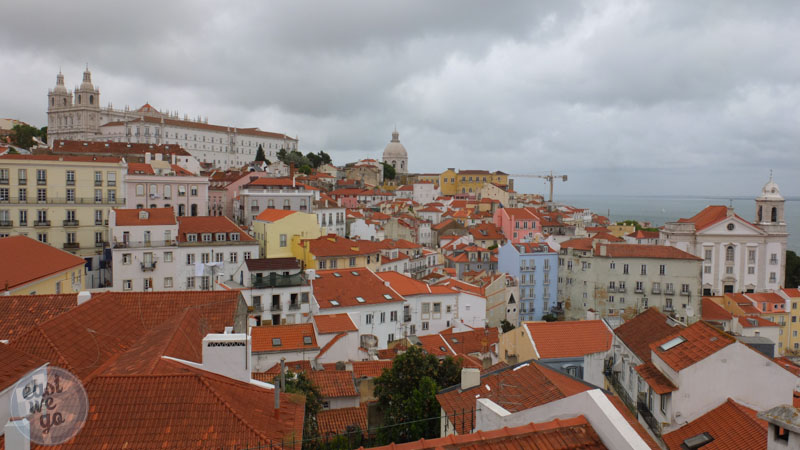 Saint George Castle
Saint George Castle is one of the main attractions of the city and it's a mandatory visit not only due to its historic value to the country but also beacause of its breathtaking views. Ticket costs 8.5 € but it's worth every penny. Map here.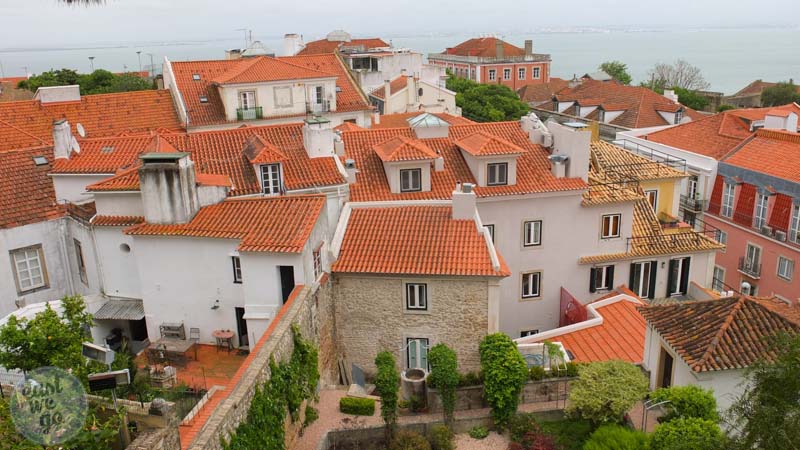 Entretanto Bar at Hotel do Chiado
A very good surprise at the very last floor of Hotel do Chiado. This is a perfect alternative to the Santa Justa Elevator as it's right next to it, there are no queues and it's free of charge. It is a place to spend the end of a summer day enjoying a glass of wine while standing above the roofs of almost the entire old city. Map here.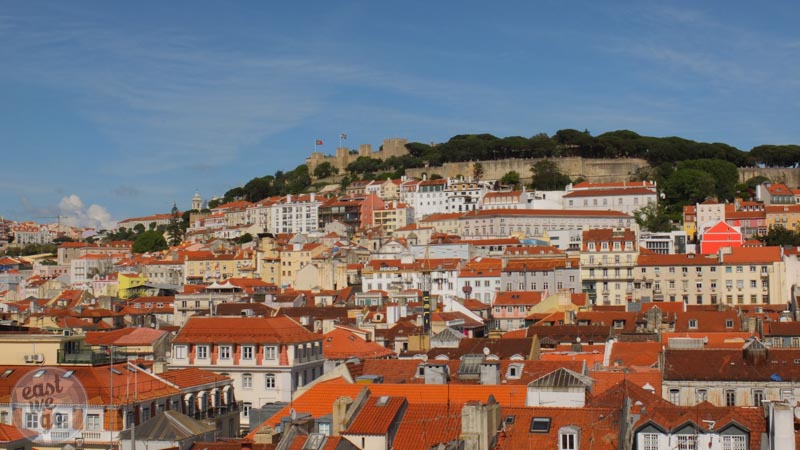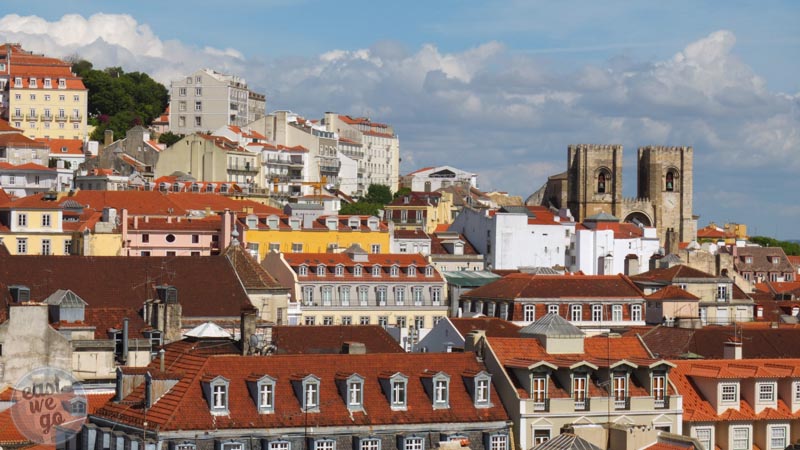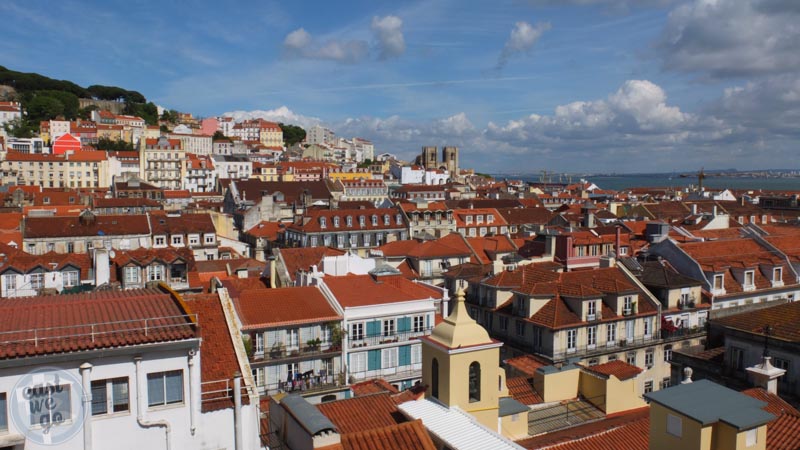 São Pedro de Alcântara Viewpoint
This viewpoint is located at the top of the Glória Elevator path and next to one of the entrances to Bairro Alto. It's one of the meeting points for the many youngsters before leaving to one of the numerous bars in that area of the city. Map here.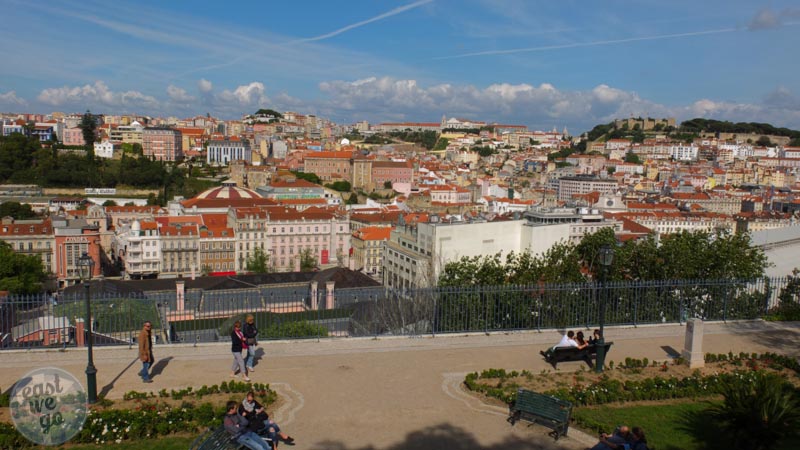 Monsanto Panorama
At the top of Monsanto park there is a building now in ruins that is home to what is probably the best view of Lisbon. You have to enter a forbiden area to have acces to the Panoramic but it's well worth the risk. From there you can contemplate the whole city without any visual interferences between it's diferent locations. Map here.