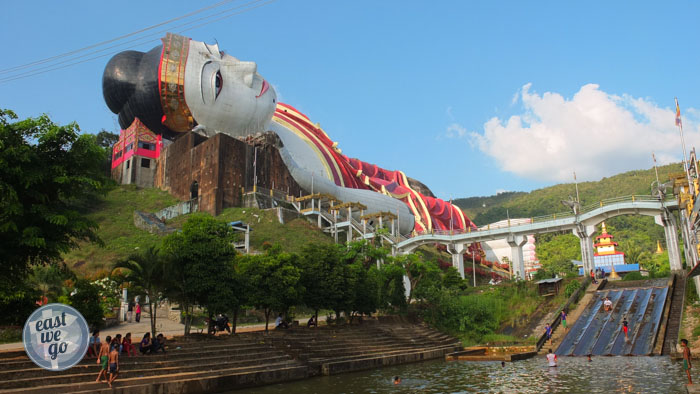 About 20 km of Mawlamyine is Win Sein Taw Ya, the biggest reclining Buddha in the world. It's a gigantic 30 meters high and 180 meters long statue that can be spotted many from miles away.
The entry road to the complex has 500 real sized statues of monks which gives it a surreal aspect. They have their back faced to the arriving visitors, so they look as though they were heading towards the big Buddha.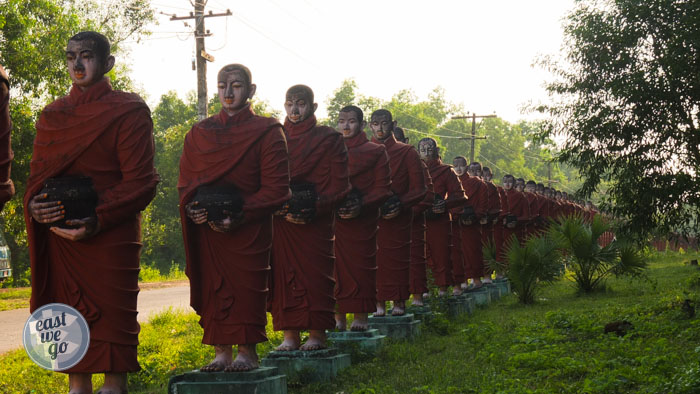 Next to the statue, it's necessary to leave your shoes and you can actually enter the Buddha and go through some rooms. It is easy to forget you're in a adoration place.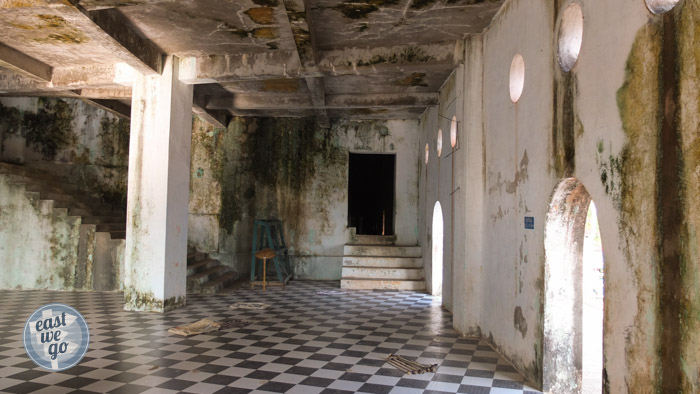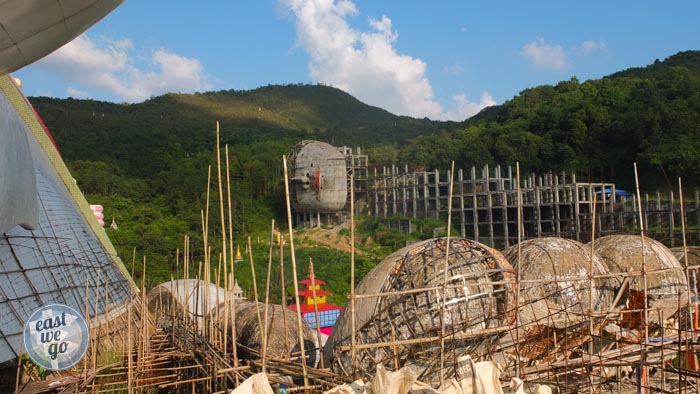 The quality of the construction isn't the best and truth is that 15 years after starting, they are still trying to finish it. There are cement bags everywhere and many of the tiles on the façade have fallen down. On the opposite side they started building another Buddha that was meant to have the same size, but construction is stopped for now.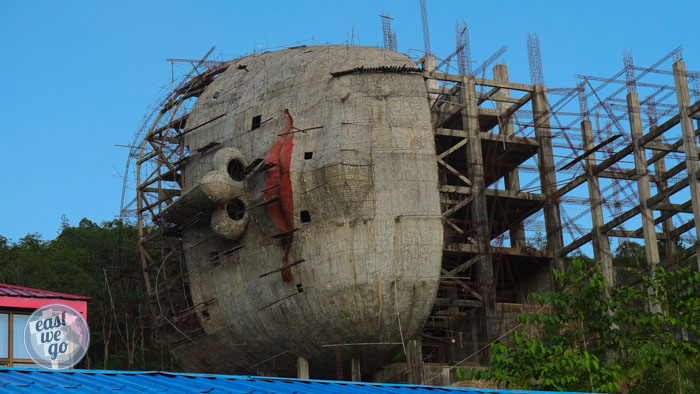 From a terrace located next to Buddha's head, you can contemplate the views around the valley where Win Sein Taw Ya is located and see the many stupas and images of Buddha in the green luxuriant forest.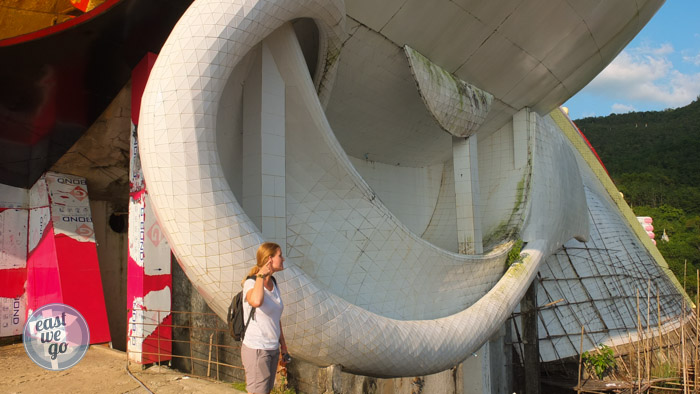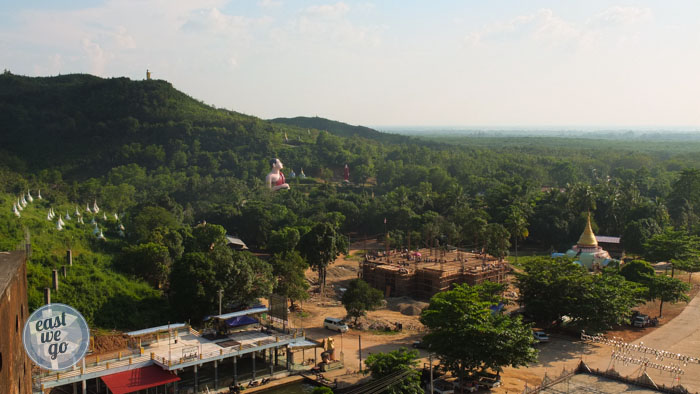 Renato