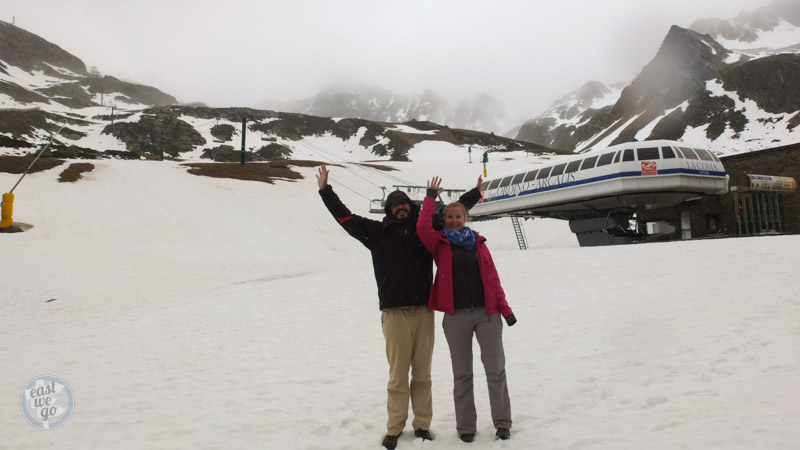 Home of high mountains, free tax shops and great ski slopes. Many people come to this small country lost in the Pyrenees mountains between France and Spain for its cheap prices. As we were driving by car, the first thing we noticed was that the gasoline price was much lower than in Andorra's neighboring countries (around 20-30 euro cents cheaper). The center of the capital, Andorra la Vella, is full of small stores and big shopping malls and the outskirts have many signs leading to numerous ski slopes. The city lies in a narrow valley, so the space is quite limited. Finding a parking space there can be a headache. Leaving the center and going to other small villages around, you can see many typical gray and brown stone houses, all conserving a pretty much same style, which gives a pleasant impression of neatness and organization.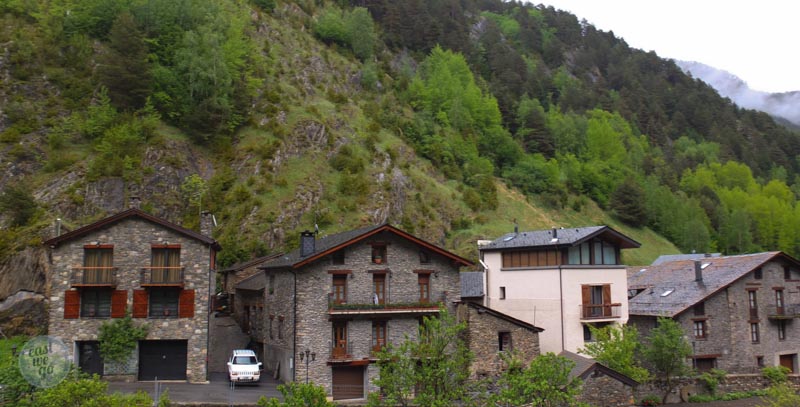 It was the first night that we didn't have a host waiting for us, so we found a small hotel in the village Ordino, 15 minutes away from the capital. There we noticed how multilingual Andorra is; the receptionist was Portuguese, but spoke a funny mix of Portuguese, Spanish and French. Big thanks for Mr. José for a free breakfast we got the next day in the morning 🙂
We woke up quite early in the morning and headed up to one of the ski areas. As we went up the serpentine road, the temperature was dropping and the views were getting whiter and whiter. When we reached the highest point, 2229 meters, the snow was all around us and it was really cold. It was Ordino Arcalis ski resort, now totally empty, but looking prepared for the next winter season, having chair lifts and many signs for different ski paths. We have never seen such a touristic place being so empty, with only couple of horses oddly staring at us.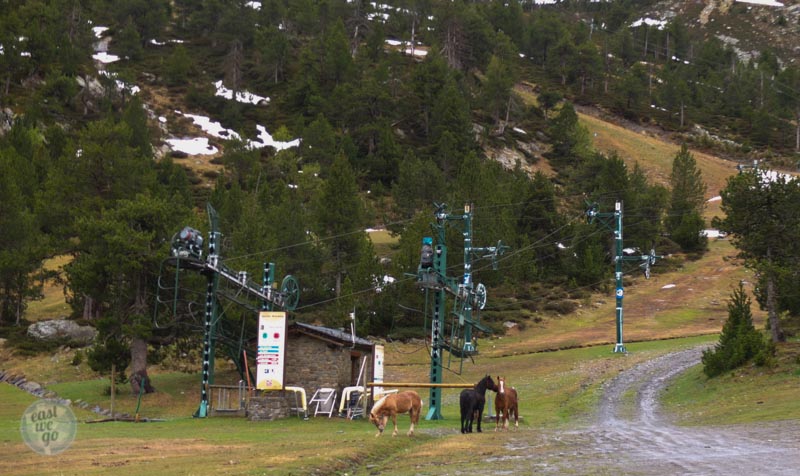 To avoid high tolls, we decided not to exit Andorra through a tunnel, but to leave through Pyrenees mountains, which in the end ment going even higher. As we were crossing the mountains, it eventually started snowing and the temperature went down to 1 degree. It was a huge surprise, as the day before we left sunny and hot San Sebastian and were not expecting snow so fast.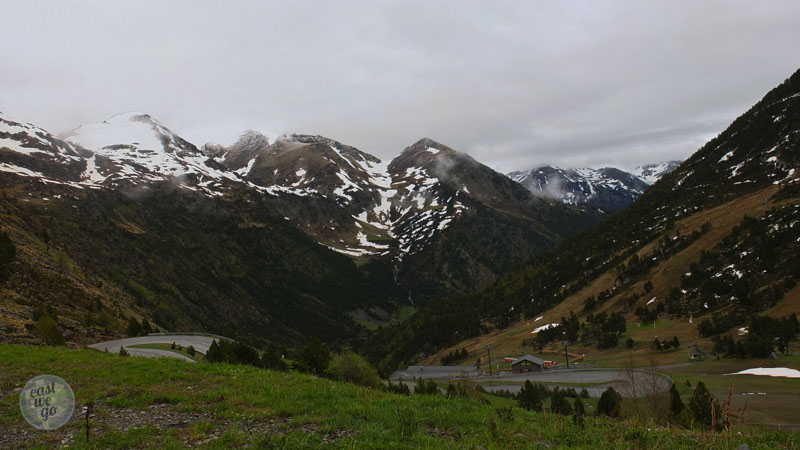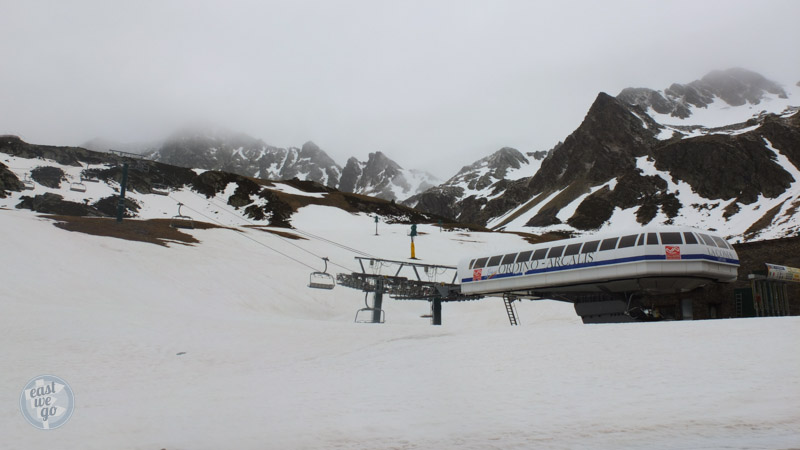 On the exit through Pas de La Casa, the border city with France, we found a hitch-hiker, completely wet from the rain. We gave him a ride. It was an older French guy who lived around 30km from there, that on a rainy Tuesday morning decided to go to Andorra to buy tobacco. Another sign that Andorra is much cheaper.
Magda and Renato