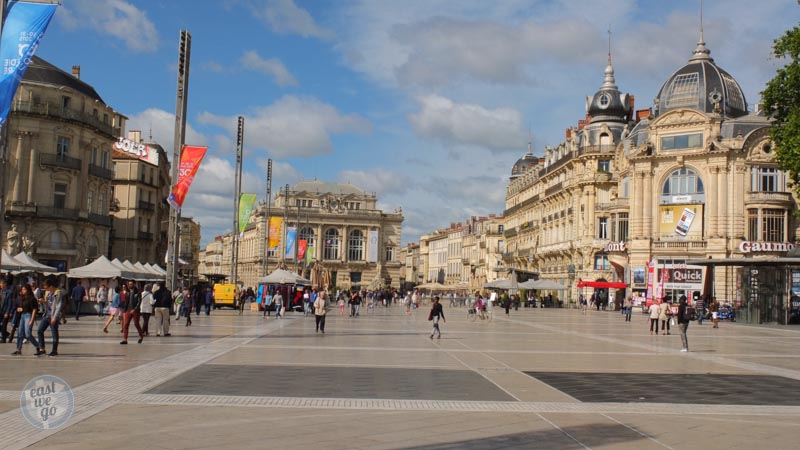 We left snowy and cold Andorra behind and drove east to Montpellier. It was our first stop in France. We spend a nice and calm morning in the old part of the city. The weather was sunny and bright again. We started our visit at Arc de Triomphe. It is located next to Place Royale du Peyrou, an elegant promenade, where the long aqueduct ends. Although it could be easily confused with on old Roman aqueduct, it was built only in 18th Century, as unlike many other big cities in France, the whole city doesn't have any Roman influences.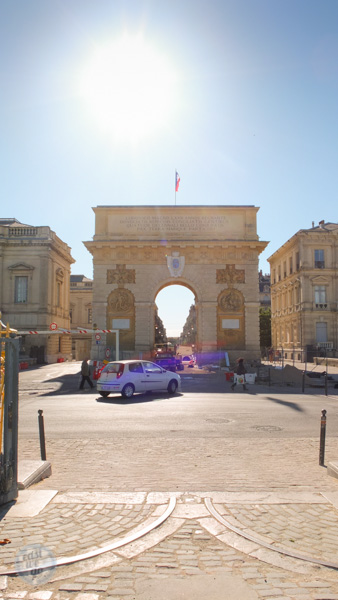 Next, we went to visit Gothic Saint-Pierre Cathedral that, because of two colossal round columns at the entrance, looks like a huge old fortress. The inside part didn't impress us much; it was a typical Gothic church with spacious main aisle, massive stone columns and big pipe organ in the back. The colorful light from the stained-glass windows gave a charming, rainbow-like reflections on the bare, stone walls.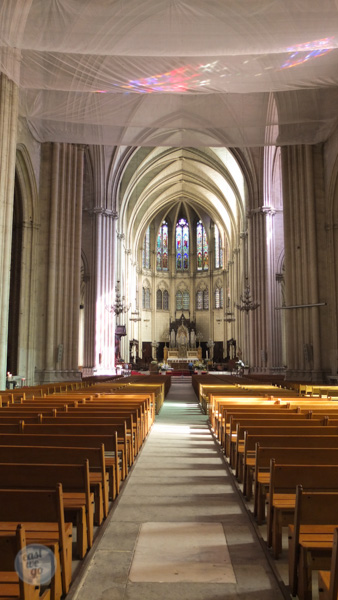 The whole old city is a maze of narrow streets that lead to many picturesque tiny squares full of coffees and small boutiques. The main square, Place de la Comedie, is not very big, but it is wide open, unlike other squares we recently visited in Spain, giving it lots of sunshine and a feeling of spaciousness. On one of its ends there is a big shopping mall, a modern and especially ugly building.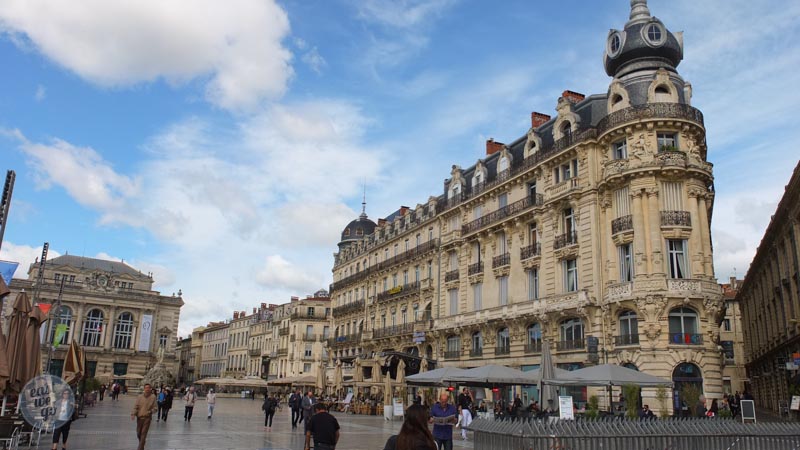 If you go through the mall, you will get to Antigone, a neoclassical district designed by a renowned Catalan architect Ricardo Bolfill in 1978 that was ordered by a controversial president of the city that governed Montpellier for 27 years (until 2004). Antigone has a wide main avenue surrounded by Greek-style columned buildings. There was a small market selling typical French food products.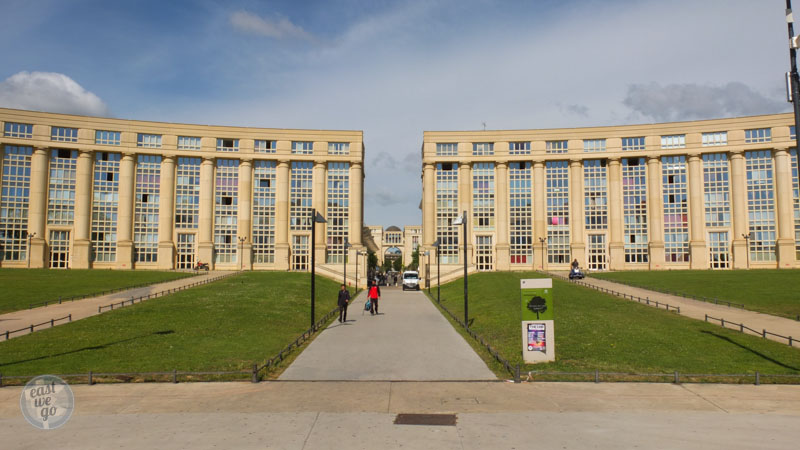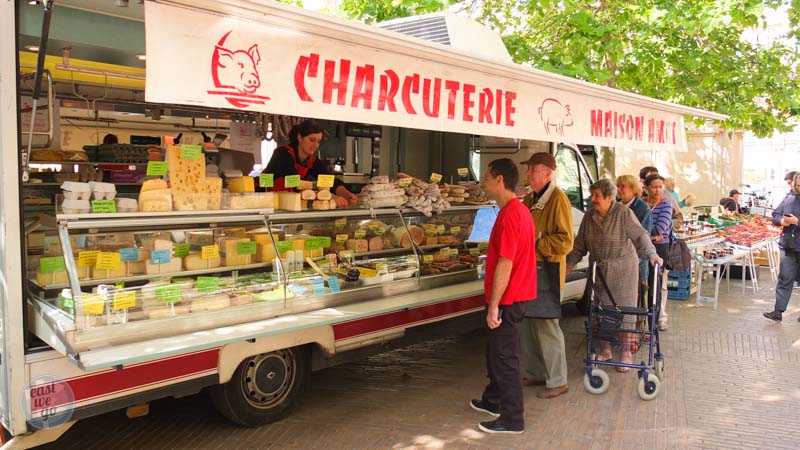 Although Montpellier is not as impressive as Paris or other big French cities, still it has its own character. The narrow streets in the old town are great to relax during a morning coffee and party at night.
More photos from France here.
Renato and Magda