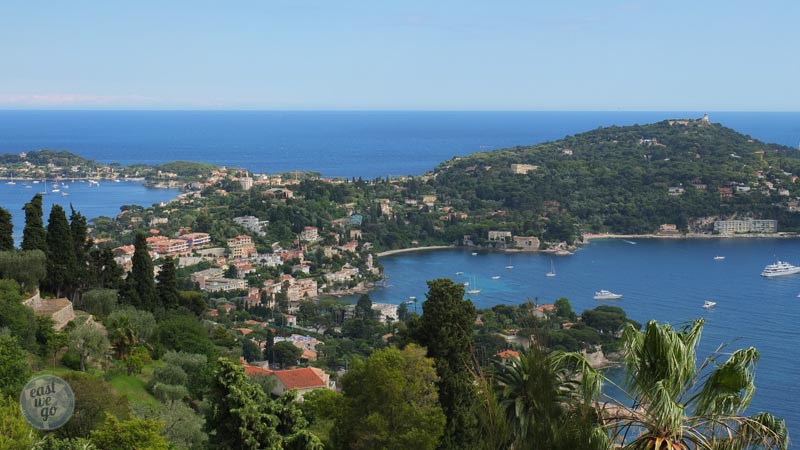 Côte d'Azur (French Riviera) was one of the most awaited places during our western European part of the trip. Considered by many to be the most beautiful coast in the world, ideal for sunbathing in posh maritime towns like Nice, Cannes, Saint-Tropez, Saint-Raphael or Menton. But is it really that great?
On the way to Côte d'Azur, we stopped in the small town of Arles in the region of Provence, mostly known for being the home of Vincent van Gogh for one year during which the painter produced more than 300 painting and drawings. This little beautiful town has a long ancient history that is well reflected in its Roman buildings: The Gallo-Roman theater, the arena or amphitheater, necropolis, therms, aqueduct and a mill.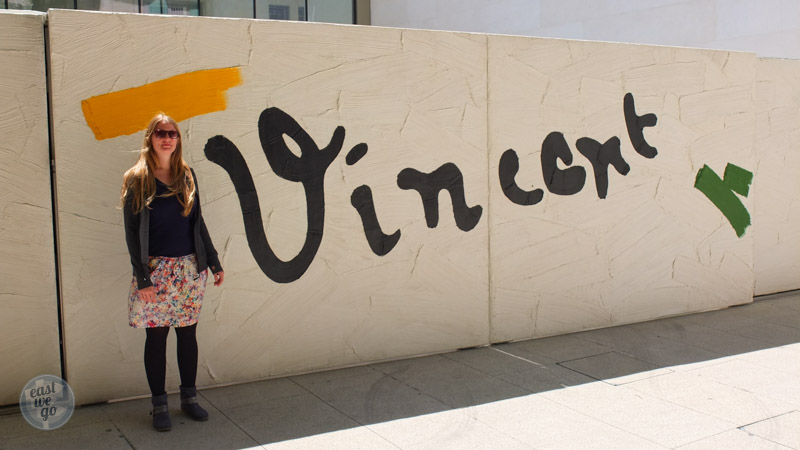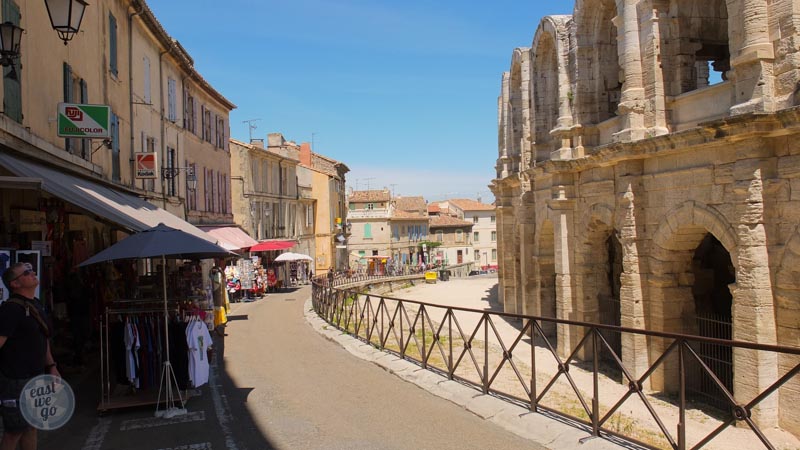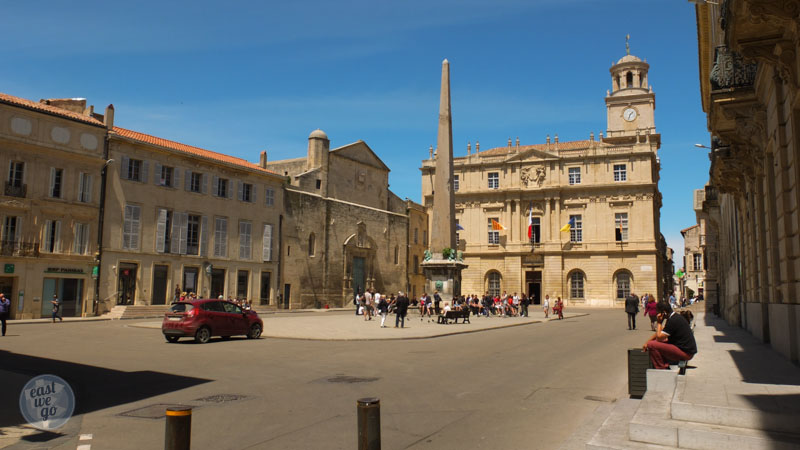 We can see Arles from the end of 19th Century represented in van Gogh's paintings numerous times. Its narrow streets bathed in bright colors of early sunsets, tall green Cyprees trees and the green and blooming countryside around the town. Although many of Vincent's masterpieces were painted there, Arles does not conserve any of them. The town seemed very touristic, but at the same time asleep, calm and quiet.
We the drove around 200 km to Saint-Tropez. If it wasn't for a quick lecture of our French guide, we would have expected a big town with a massive port and a giant number of spectacular yachts and exclusive restaurants. Our jaws dropped when we got there and realized that it's not nearly as fancy or even beautiful as we expected. It's a very small town (less than 6000 inhabitants) with a little port and only a couple of streets going up the hill. Saint-Tropez played and important role in early 20th Century, when famous painters like Paul Signac, Matisse and Pierre Bonnard came to the town to meet and paint. It's there, where the painting styles of Pointillist, Fauvist and Nabis had emerged.  Later on, the city became internationally renowned in the 50s when the city became the setting for films including And God Created Woman starring French actress Brigitte Bardot. Since than the city is rumbled in by but no less than 100 000 tourists every summer.
The main square, Place des Lices, is not impressive at all and it lies on a dirt floor. The main coffee, known for being their meeting point for celebrities, was empty and quiet. The only animation in the square was a group of old people playing Boules in the dirt. There is one street that proves this is a posh place as it has clothing stores of all the famous stylists in the world. By the marina, the road that's full with restaurants and bars must have as little as 100m. We left a bit disappointed, but glad to have visited this famed place.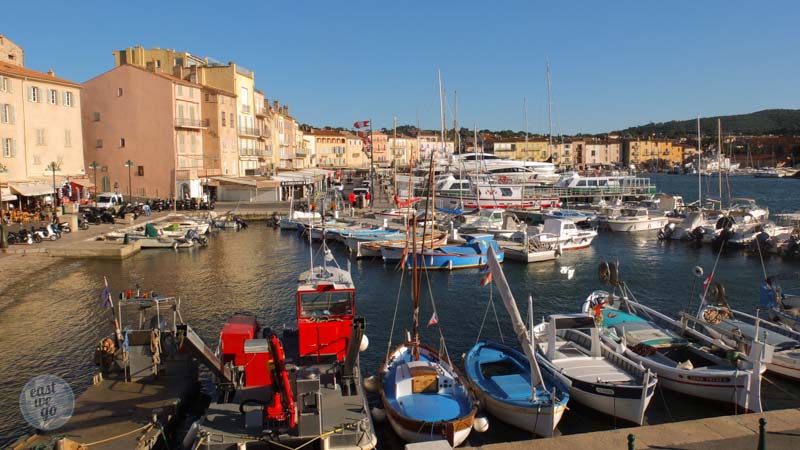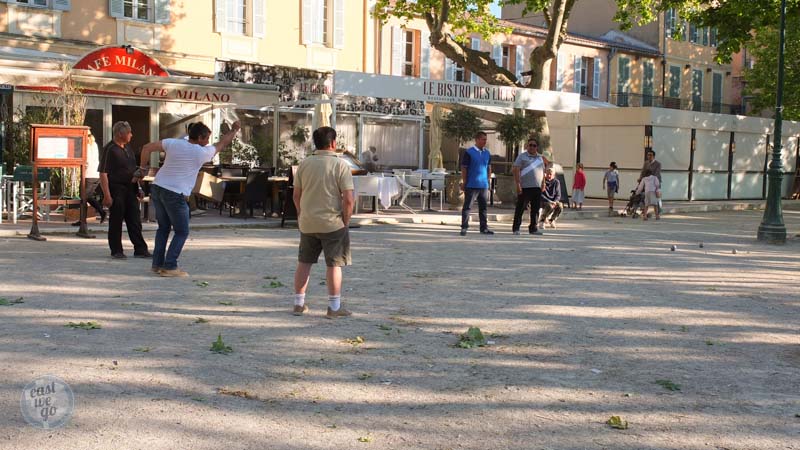 We had a host waiting for us in the nearby town of Sainte-Maxime and after getting lost numerous times in the hills overlooking the blue Mediterranean sea, we found Eric's house and jumped to the ratatouille (typical french dish) he had prepared for us. We had a lovely evening talking about travels and future plans.
At this point we didn't know where we were going to spend the next night. We thought of staying either in Cannes or Nice, since that's where we were heading. In the early morning we left Sainte-Maxime and drove along the coast with an amazing scenery at all times. Beautiful azure sea and red rock cliffs kilometer after kilometer. In the sky we could see private jets and helicopters that made us anticipate celebrities in Cannes.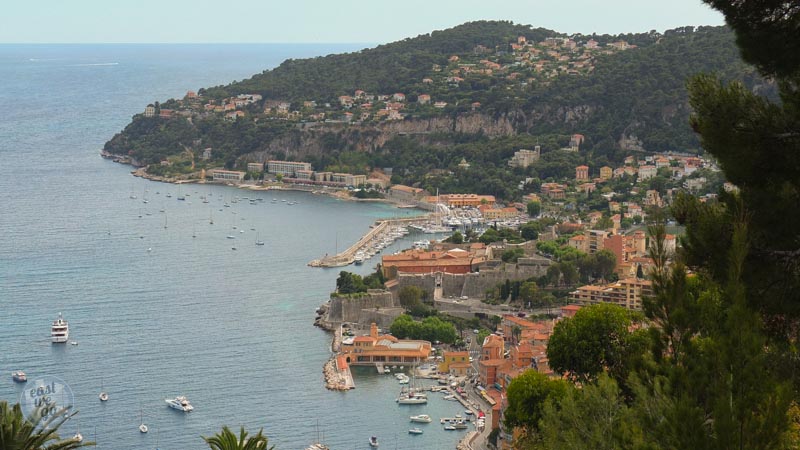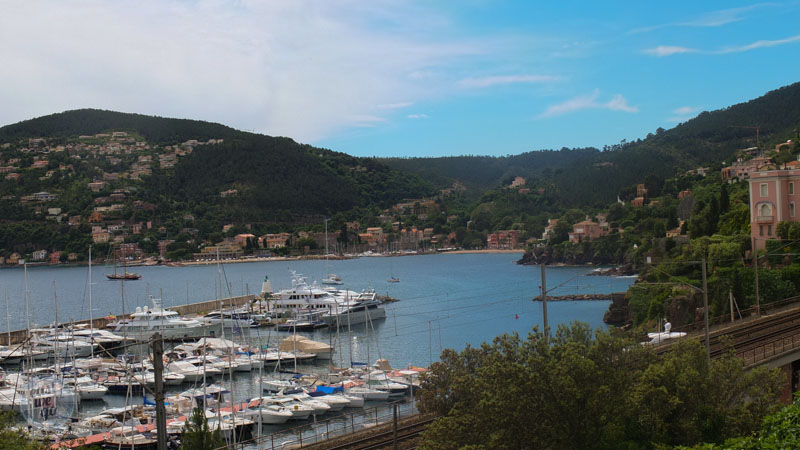 We arrived in Cannes at lunch time and strolled around the bay area where the film festival was having place. Black and shiny limousines and chauffeurs waiting everywhere. The city was jammed due to the event and the main street along the beach was closed.
We stood by the red carpet for a while to see if anyone famous would come along but it was probably too early to catch any of them. We could only suspect they were hiding behind the dark windows of the luxurious limos. The streets were completely full of curious visitors, press and festival staff. We walked along the bay and stood by one of it's many beaches for a while before moving to street Meynadier, the well known shopping street.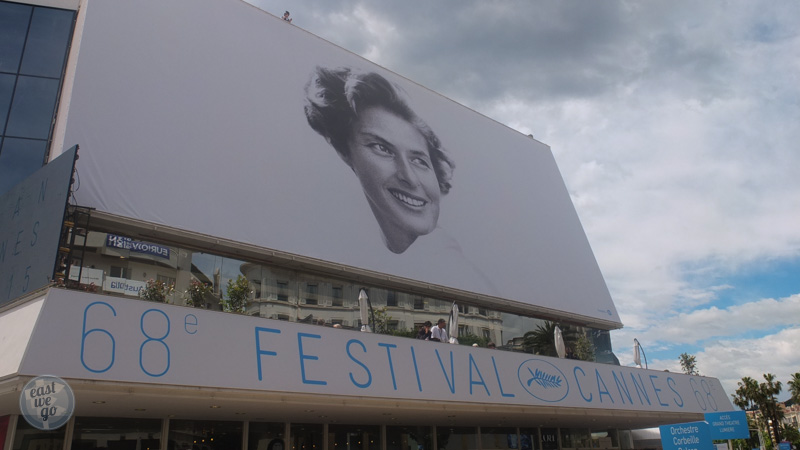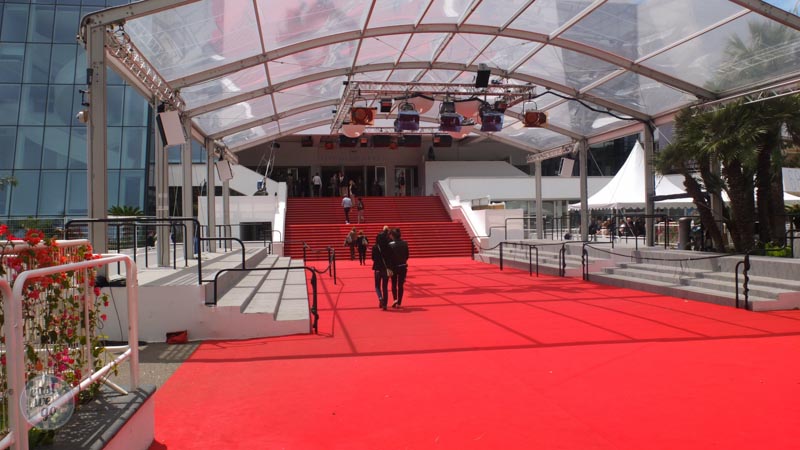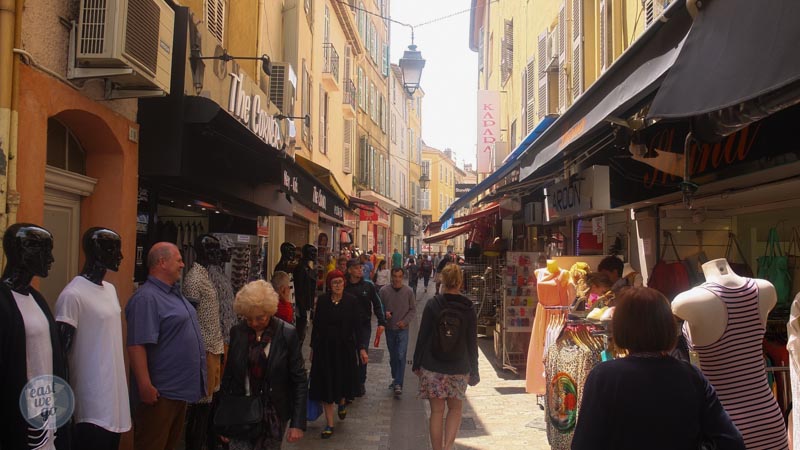 The city was packed and we didn't have a place to stay. All couchsurfers we had contacted were busy and we decided to continue along Côte d'Azur coast to Nice. After a very pleasant drive, we parked in Nice and rested a bit in a coffee to send a few more couchsurfing requests and look for a cheap hotel. We realized that Nice would be packed as well and started contacting people from nearby cities. That's when we got an invitation from an Italian guy in Sanremo. It wasn't on our way, yet we had talked about visiting it before so we promptly accepted and drove east in the direction of the French/Italian border. We did not have time to visit Nice, but we had to make some choices. So basically we just saw the seaside on the Promenade des Anglais and on the way out a stunning viewpoint of the city.
On the way to Samremo it was possible to have a glimpse of Monaco, that was our next destination.
We knew that from Samremo to Monaco we would have to come back to this gorgeous road along the coast and we were happy about it.
Despite the first disappointment with not-so-chic Saint-Tropez we have to admit that this region of France is really wonderful and deserves its fame.
More photos from France here.
Renato and Magda