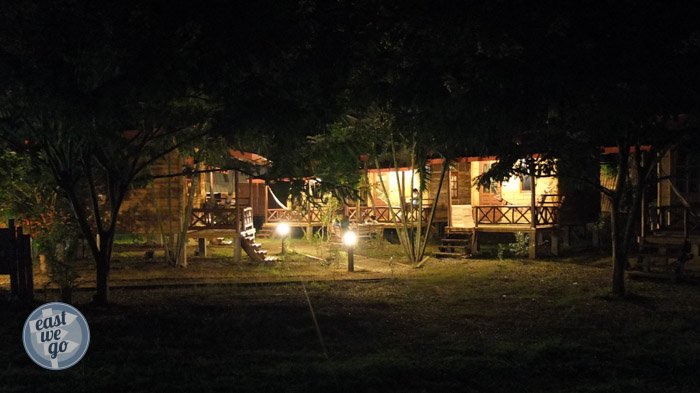 We heard about Pai countless times when we were in Chiang Mai and it was almost impossible to resist the temptation of going there. So we did what we always do. Rented a scooter, took only small backpacks and got on the way for two days of exploring. The distance between both places is only 147 km by the famous Route 1025, but it took us a bit over 3 hours to get there. A big part of the road was under construction and there was lots of dust in the air. According to wikitravel there are 762 curves on the route and many people advise against travelling by motorbike. We got to Pai with our hands and faces completely black.
Imagine a little town situated in a valley in northern Thailand that from out of nowhere became one of the main points of interest for the most alternative travelers. Pai, many time considered as the Khao San Road (famous backpacker/party street of Bangkok) of the north Thailand is full with cozy guest houses and hostels that can accommodate thousands of tourists, both foreigners and Thais, especially in the cold season. The streets are packed with restaurants, coffees, mini-markets and travel agencies that organize a variety of activities like trekking, rafting, elephant rides, massages, spas and many many others.  
By night, the main street becomes an open giant market where you can make or do some maintenance in your rastas, make some tattoos, buy different hippie clothes and boho jewelry and have some typical thai street food. There is live music everywhere and you can feel a bit of the southern Thailand islands' atmosphere, yet without a beach.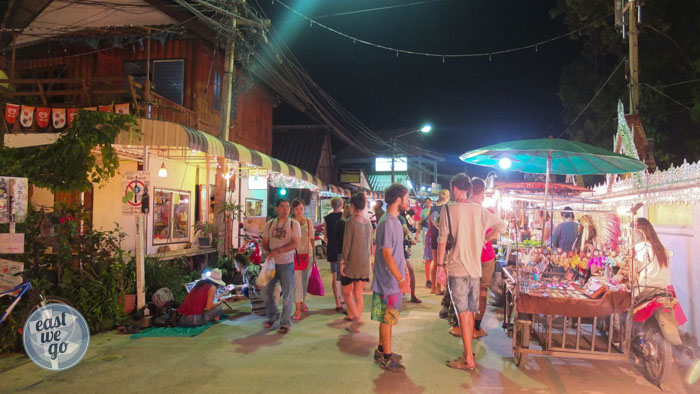 When we were looking for a room we found a small bunch of bamboo bungalows right on the other side of the river in the very end of the main street. That's where we stayed. A triangular hut with nothing but a mattress and a fan inside. We couldn't have asked for more. Our own little paradise.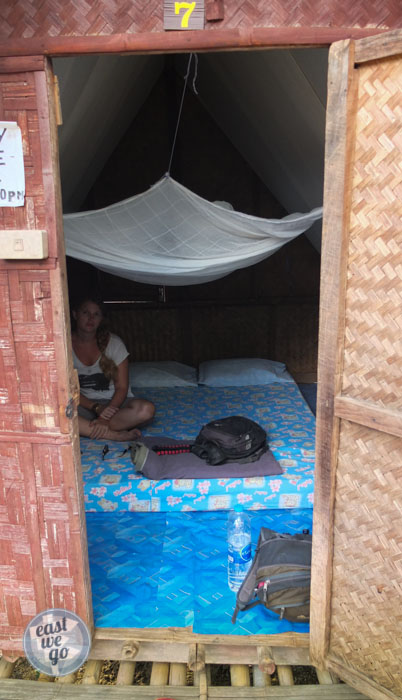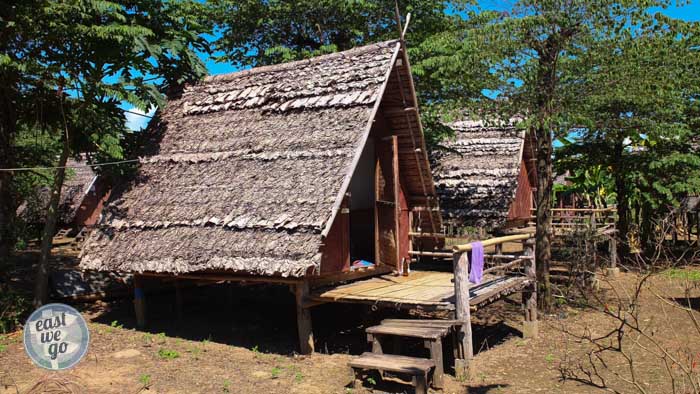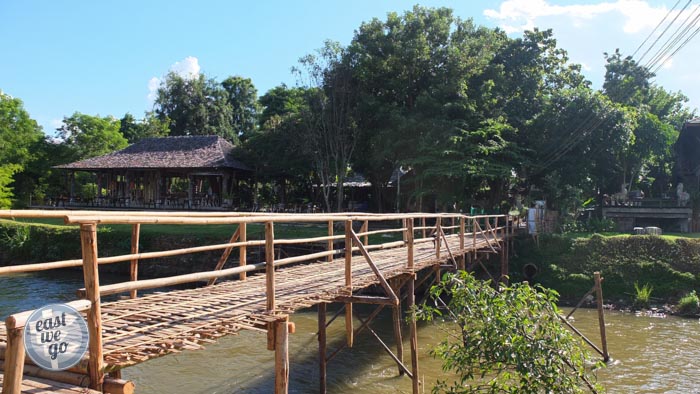 Most bars are in the center, around the main street, but there are some pubs a bit further, after the bridge that stay open till later and where you can see some fire shows. Just follow the main bridge to the other side of the river.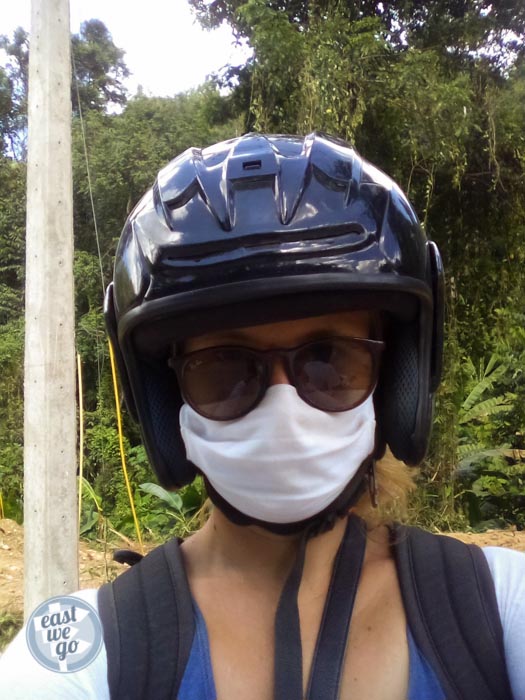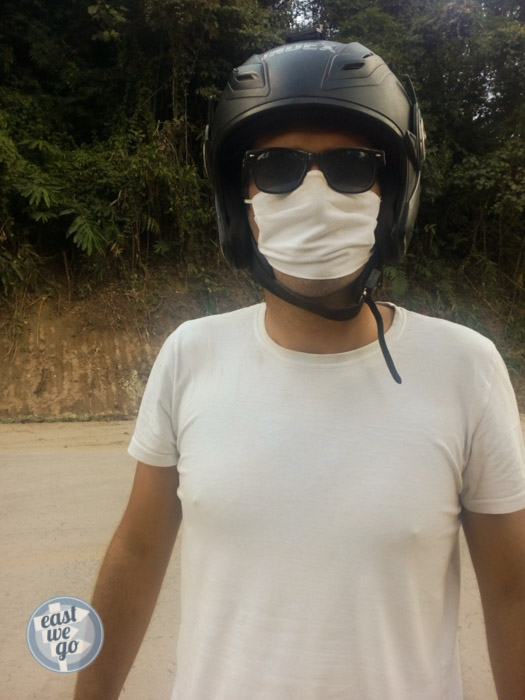 There are some interesting places to visit on the way like the II World War memorial bridge and the Pai Canyon.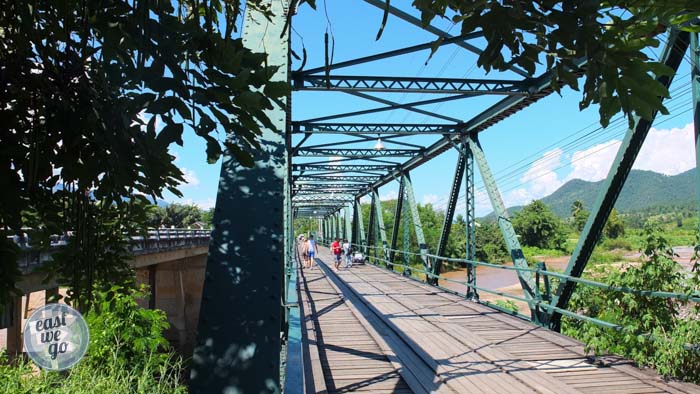 The canyon is only 8 km away from Pai and can cause vertigo to the more sensible people. The erosion has caused for the passage to be almost completely gone and it is not the place to lose your balance. There isn't any kind of protection on the sides and it could mean a fall of more than 30 meters. It is a free visit and that we recommend.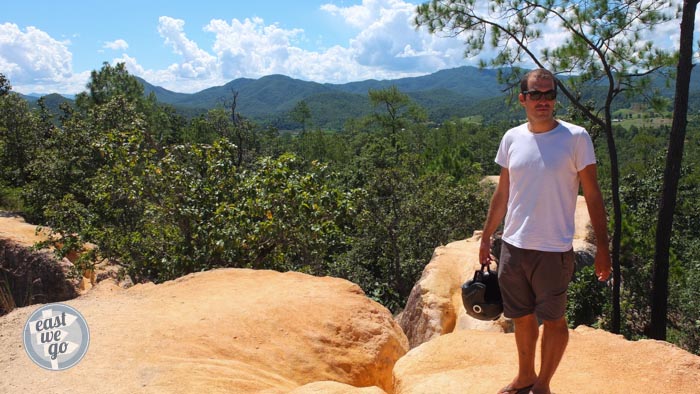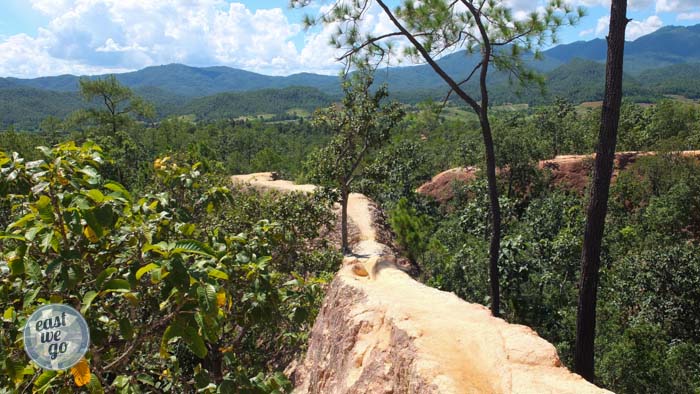 It was a very nice trip that took us only two nights and that we recommend completely. Pai is wonderful and the trip there and back is well worth the dust.
Renato
More pictures from Thailand here.