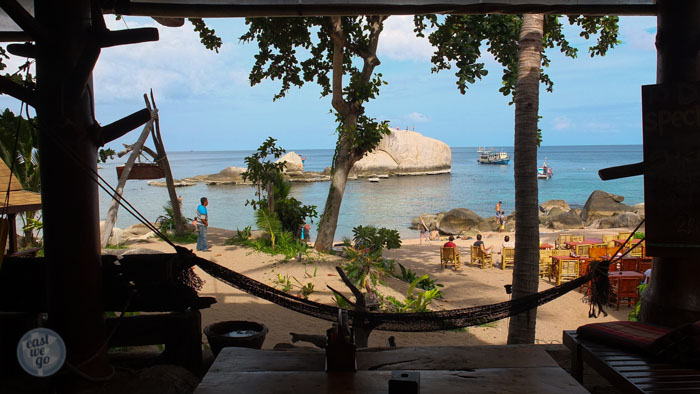 After seeing Railay, Koh Phi Phi, Koh Samui and Koh Phangan, another beach destination couldn't impress us that much. WRONG! Koh Tao was by far our favourite island in the gulf of Thailand.
Koh Tao is a small island, with just 21 sq. km and a population of 1400. It is one of the world's most popular destinations for scuba diving and there's a reason for it. The water is crystal clear and transparent in almost every beach and the inviting prices of the many diving courses attract thousands of tourists every year.
Many of the roads are in bad shape and many people prefer to rent a quad bike instead of a typical scooter. We chose Honda Click, our third since arriving in Thailand, but this time with off road tires. The first trip we made to Freedom beach. That's where we had a flat tire. Luckily were able to fix it quickly.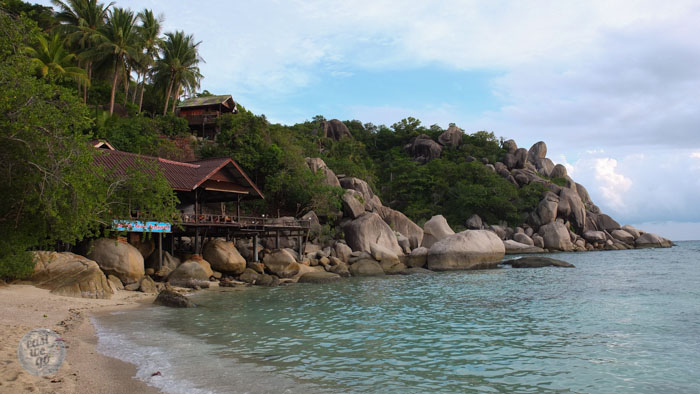 Our hostel was in the main street, along Sairee Beach and it was good place to explore the island.
For our first snorkeling stop we chose Ao Tanote. It's one of the most beautiful beaches I have seen. It has a big rock only a couple of dozen meters off the beach and the bottom of the sea is full of reefs which makes it a perfect spot to watch the sea life even for a couple of hours. You need to be careful with your legs and feet not to get injured in the rocks, tough. Many of them are just 30 or 40 cm below the sea level, so it's difficult to swim above it.  The big rock in the middle of the bay is used by many to cliff jump into the water. A couple of hundred meters down the road there is Ao Leuk, another great beach snorkeling and diving oriented. Here the reef does not start immediately, so it's possible to walk a bit inside the sea, stepping on a pleasantly soft white sand.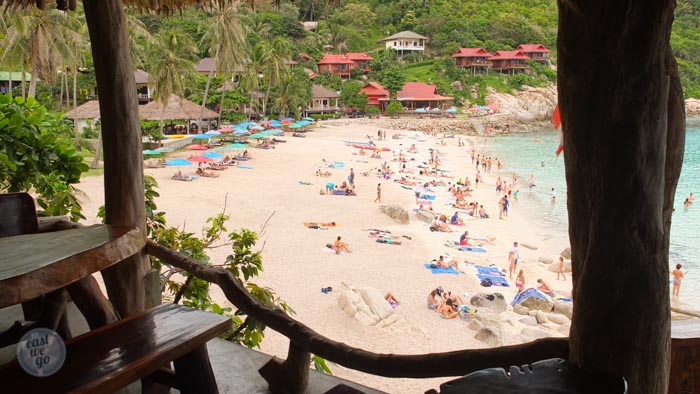 Another mandatory place to visit is Mango Bay. This place consists basically of two expensive resorts on the base of high greenish cliffs. You have to pay 400 Bahts to enter one of them. In change you get a coupon that can be redeemed at the restaurant/bar. Most of the people visiting this area opt to reach it by boat, as the access by road is horrible. The roads are made of dirt,  very bumpy and sloping. After some rain this is a perfect trap for motorcycles. However, with extreme care, we got down and everything went well. You get to the bay through Mango Bay Boutique Resort. There isn't a beach per se in this hotel, but a stairway to the sea that is used as the entry point for snorkeling. The nearby resort, Ao Muond Beach Resort has a small beach that is only accessible by boat or swimming. The reefs here are much bigger and it is a remarkable experience. The diversity of sea life one can see immediately after entering the water is huge. There are, however, lots of boats by the bay, as this is one of the main spots used by many diving schools in Koh Tao. If you follow the extreme road for a few more minutes you will reach a viewpoint where it's possible to see the mountain and the two main bays that give the island it's name: Koh Tao – Turtle island.
The main area in Koh Tao, where most of the restaurants, bars, small hotels, diving schools, supermarkets and a rent-a-bike stores are, is no more than half a dozen streets with constant movement.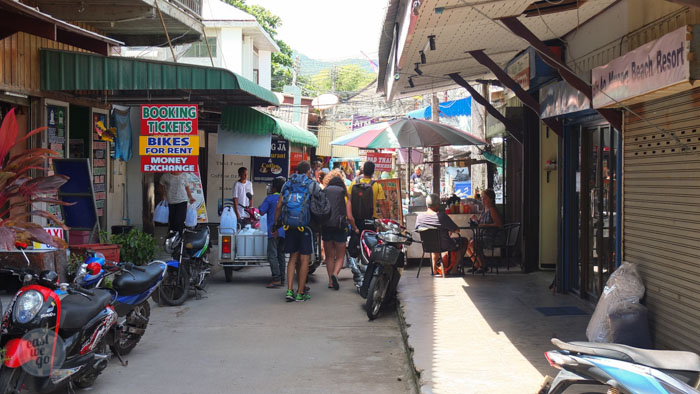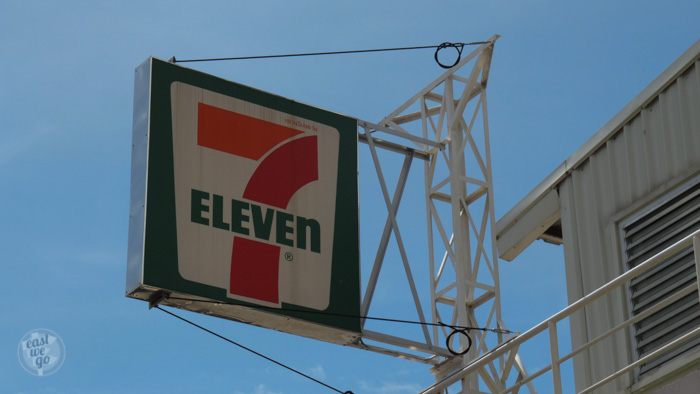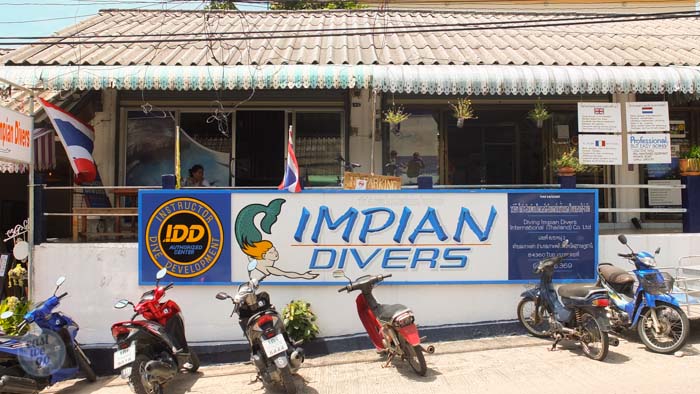 You are never more than 20 minutes away from another point you wish to visit and although the street conditions are bad it is possible to transit. I must say I do prefer this island to Koh Phangan. It's small, easy to see, has many brilliant beaches and the feeling of island life. Almost perfect.
Renato